Cacti Vietnam Photos
Keith Krauss

[ of ]
|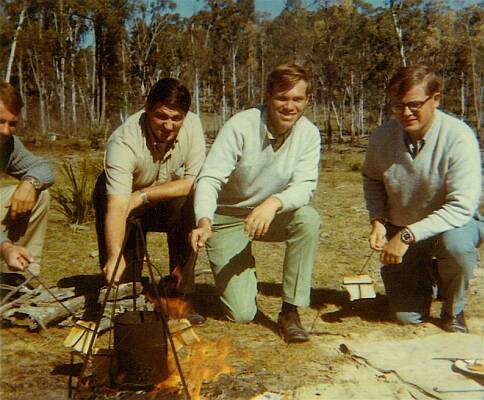 ?,?,Keith Krauss, Phil Stromann on R&R to Australian Outback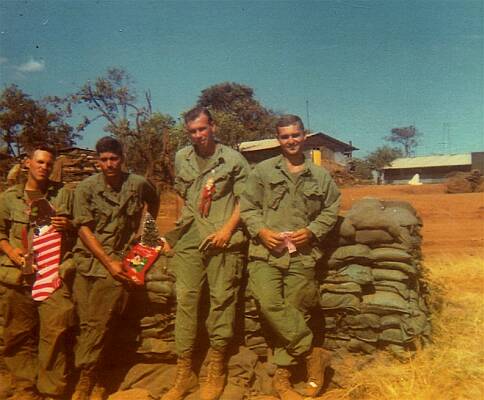 Keith Krauss, Walter, David, Sgt Yoder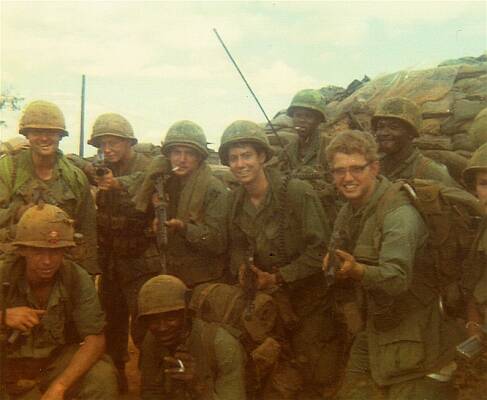 (L-R) Sgt Yoder, Lony Ross, Orr, Hogan, Bryant, Burren, (in front) Davie, Crazy (Williams). I took this photo. I was leaving so my buddies were hamming it up.
James W. Reed and Luis Collazo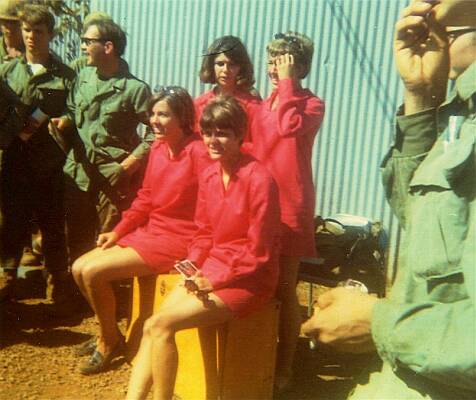 Donut Dollies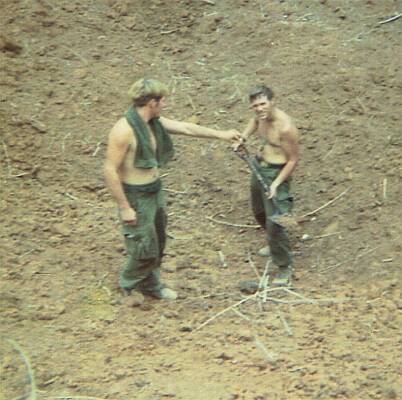 Keith Krauss with shovel. A big fox hole! 1000 lb B-52 strike. Wow!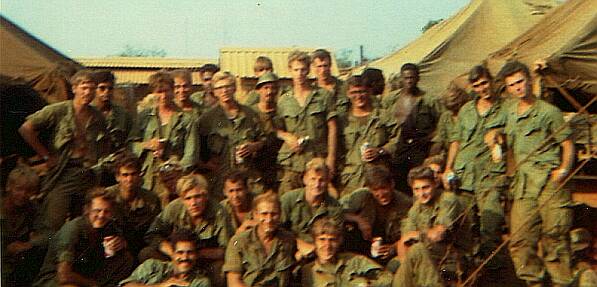 (L-R) Me, Charles Medina, Jerry Flemming, Livina, SSgt Jones, Edward Wolniakowski, David Lindsey, Lon Zeller, Vernon Christenson, Steven Koroluk, Doc Hefferan, Ulysses Dudley, Jerry Williams, Richard De Genaro, Sgt Garriga or Daniel Garrica, Van Buren. (Sitting L-R) Harry Sines, Jimmy Williams, Steven Koroluk, Ronald Marley, James Reed, Secundo Diaz, Archie Sanders, PSG Darrell Banks, Paul Webb, Sgt Ronald Nagle, Craig Reeves, George Hart Jr., RTO Michael Peplaski.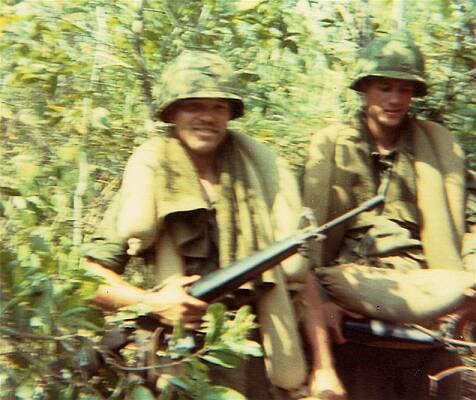 Feb 15, 1969. Rice we captured from NVA. We found bunkers and a field kitchen. Me, Keith Krauss on the left, and James Crazy Reed.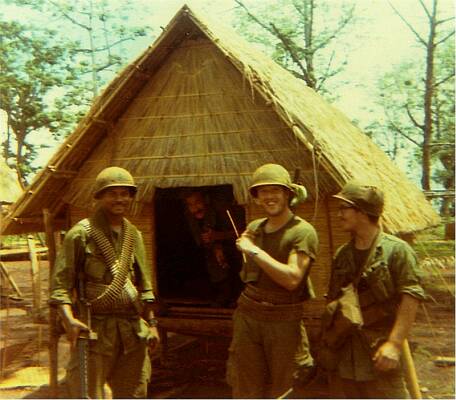 Searching a village. (L-R) Currie, David R. Lindsey, Craig R. Reeves and Doc Heffern.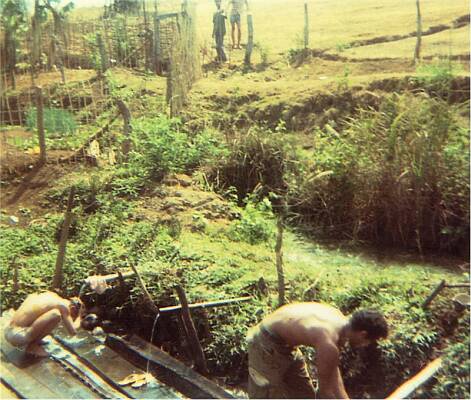 Plei Maong. Water point. Craig R. Reeves from NJ.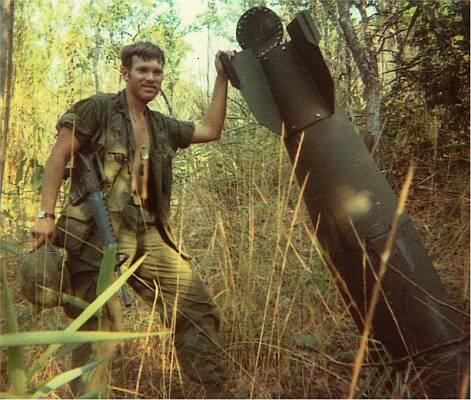 Me, Keith Krauss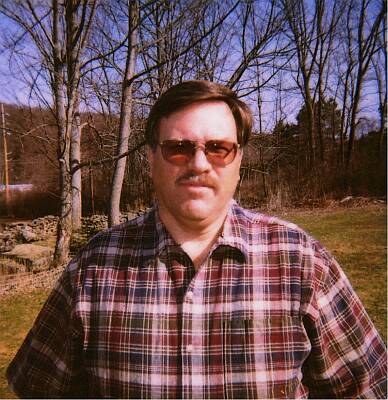 Keith Krauss