Cacti Vietnam Photos
Dave Muxo, 1969-70

[ of ]
|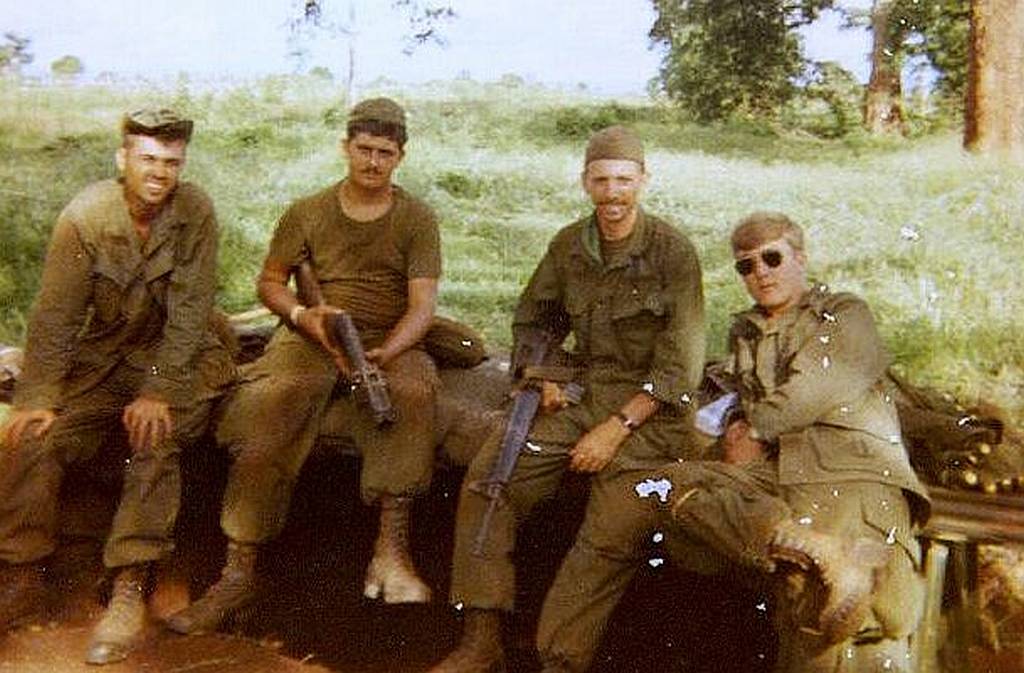 June 1969, orientation training. I am 3rd from left, and next to me on the end is James Fedney, Sr. who was in the rear temporarily.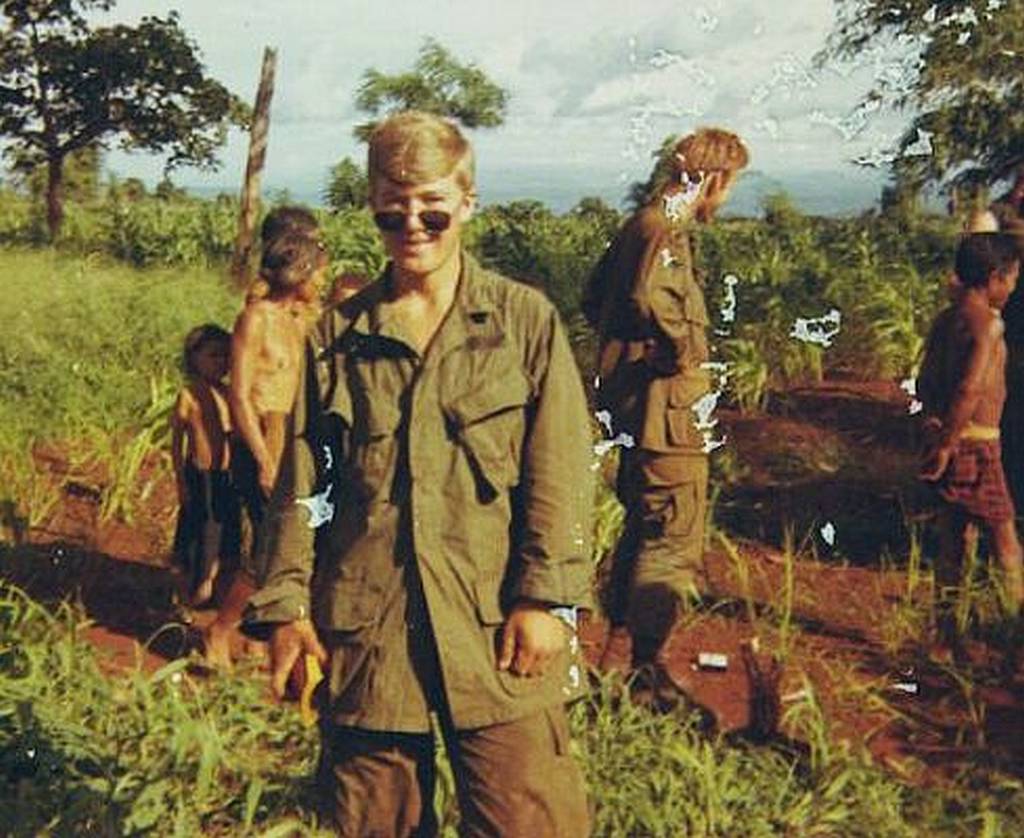 James Fedney, Sr.
3rd Squad, 3rd Platoon, Bravo 1/35th. Center-front left to right: Joe (Jerry) Heiser, Dave Muxo, unknown, Ray Hollermann.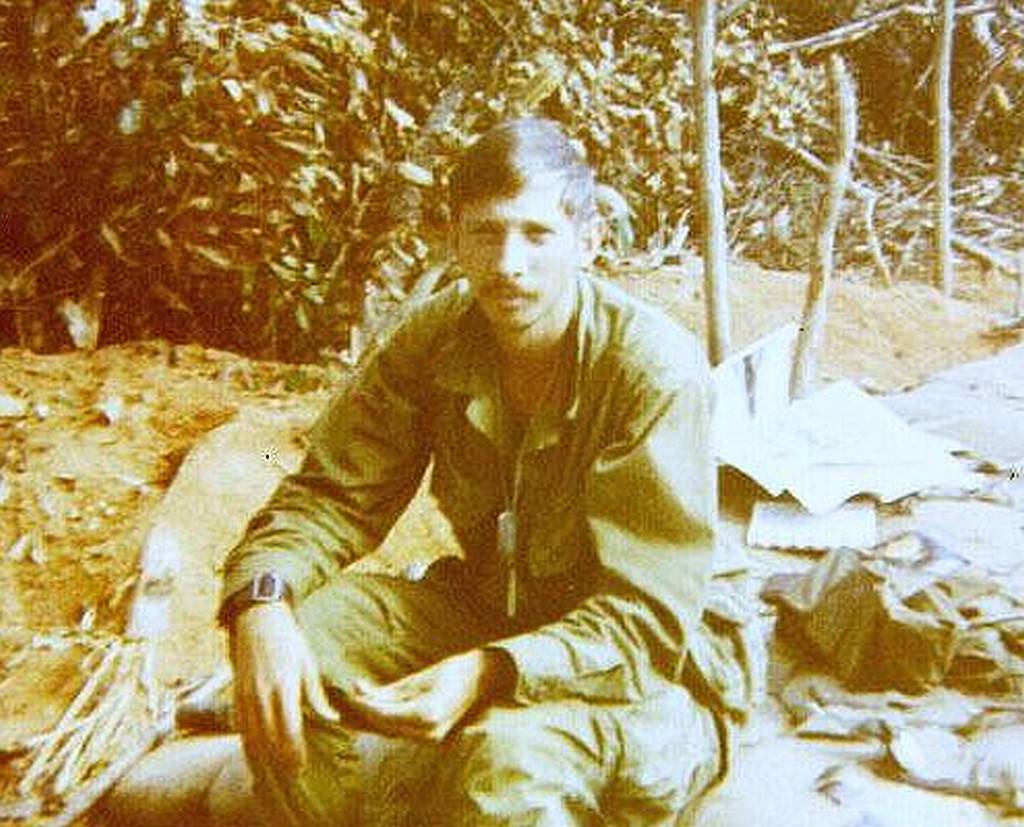 Me, Dave Muxo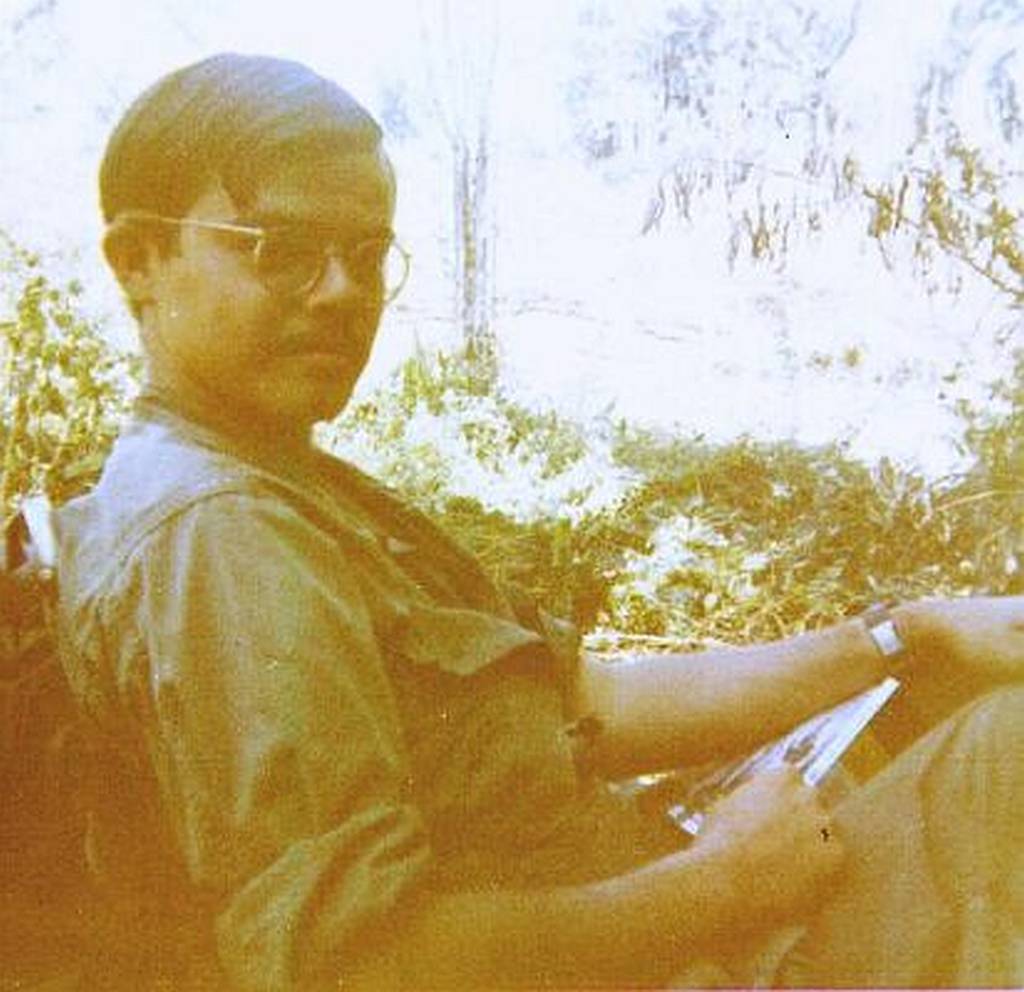 Joe (Jerry) Heiser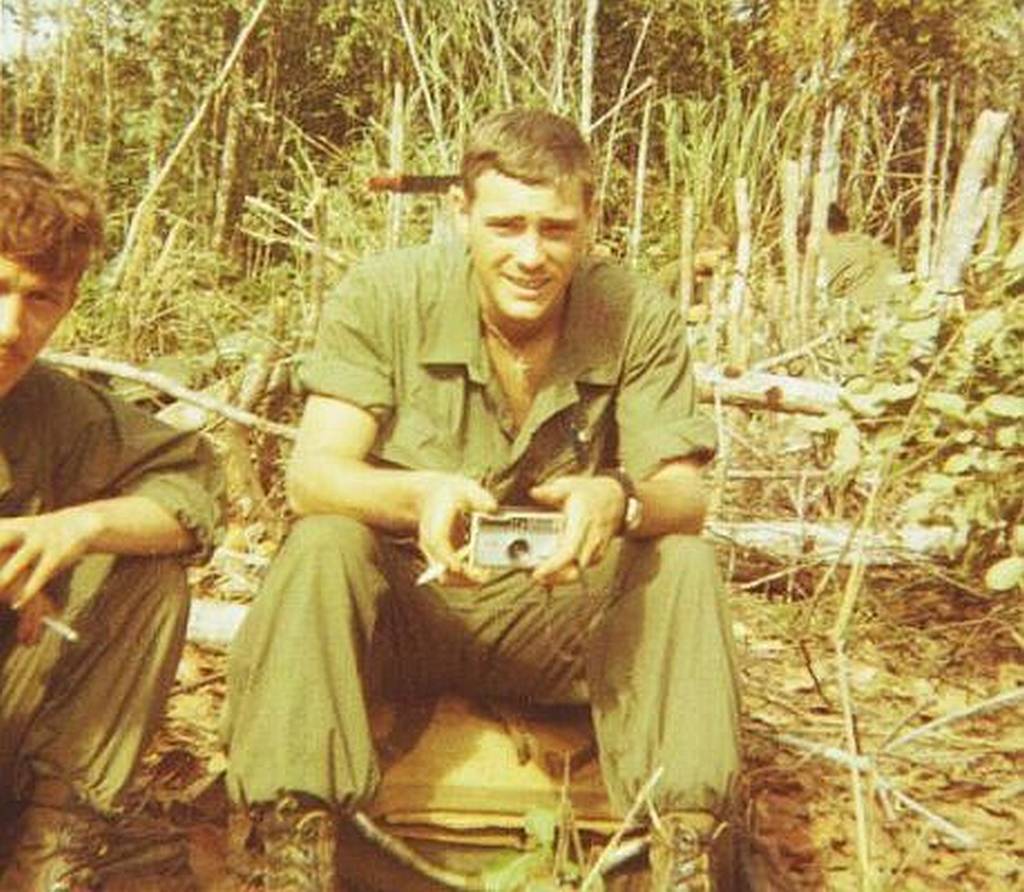 Unknown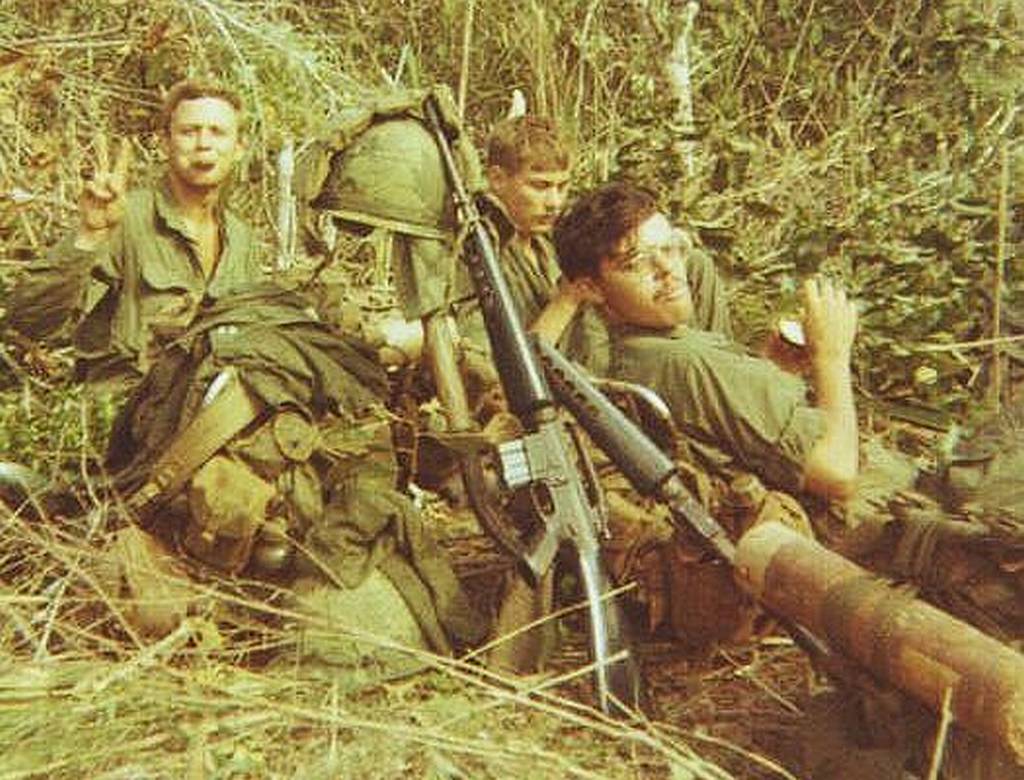 Larry Webb?, Ray Hollerman, Jerry Heiser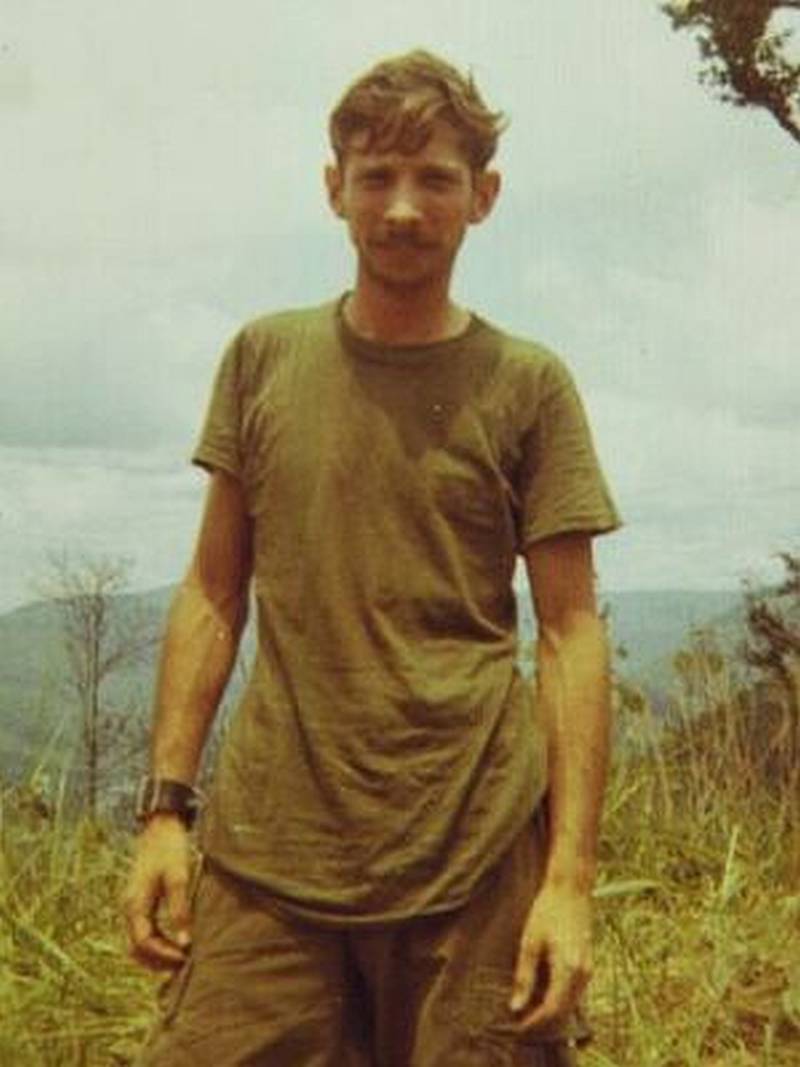 Dave Muxo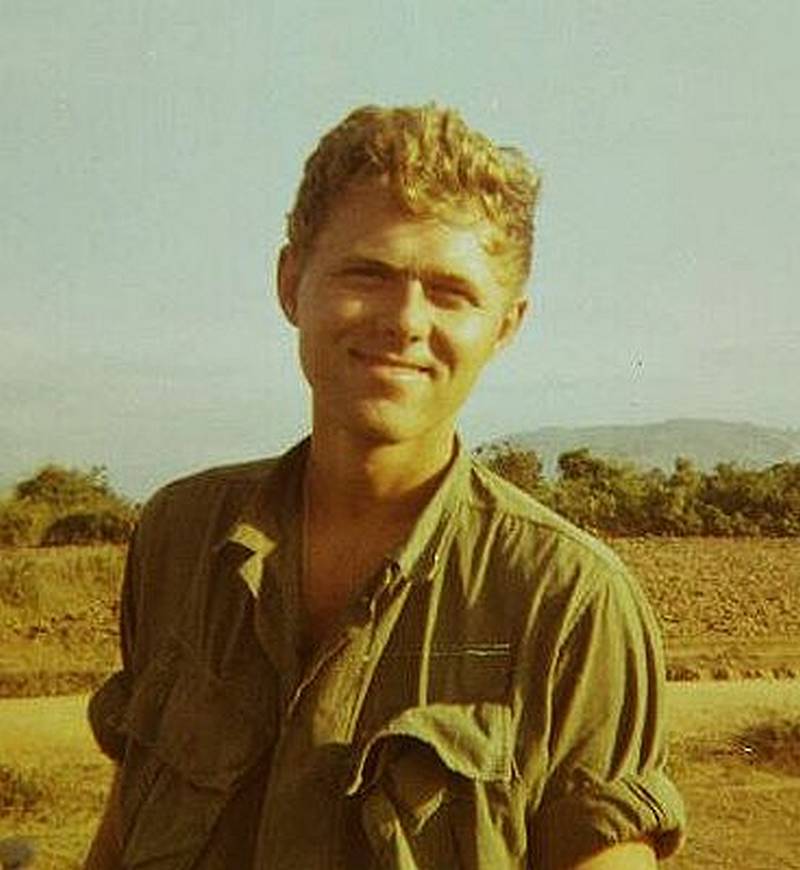 William Malley?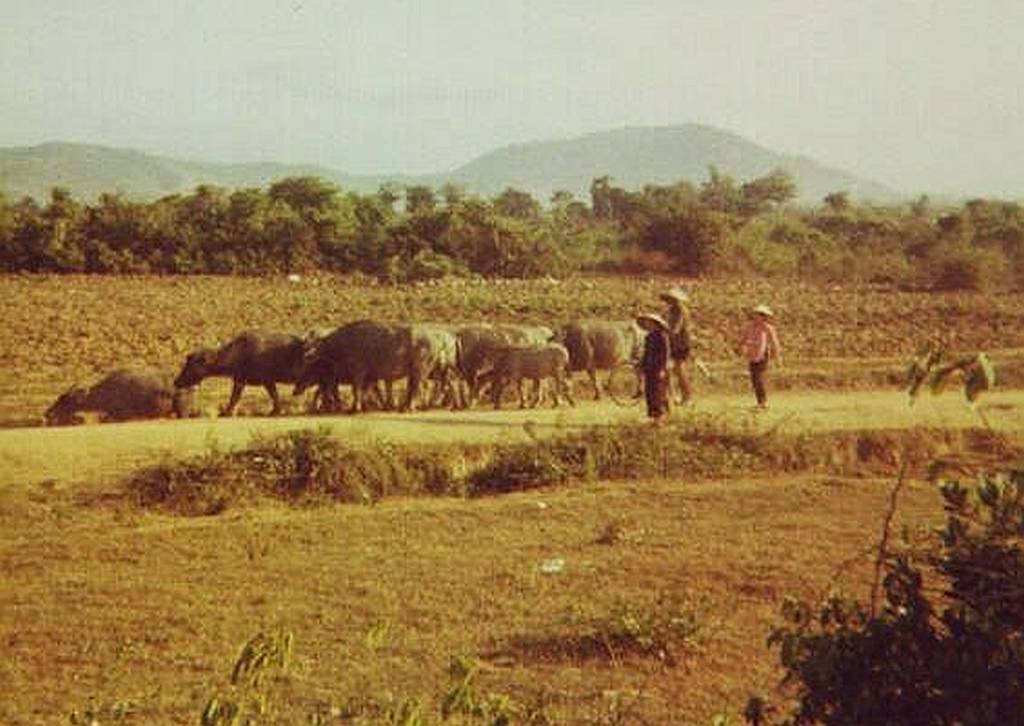 Locals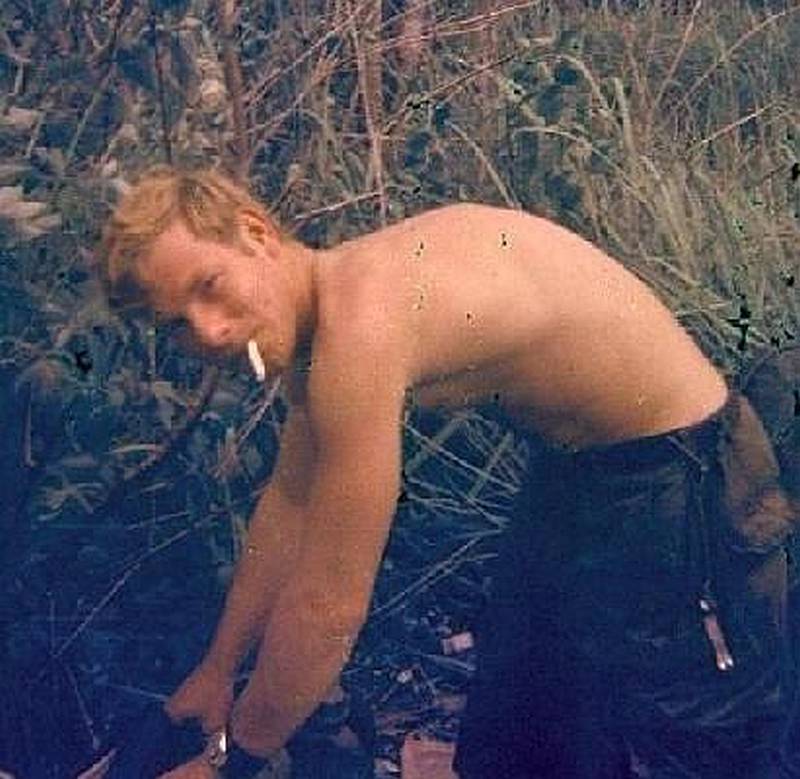 Jerre "Gopher" Gamble. Jerre had been wounded on July 2, 1969 during a dawn mortar/aw attack in which Lt. Edward Williamson was killed, as was Sgt Robert McGinnis.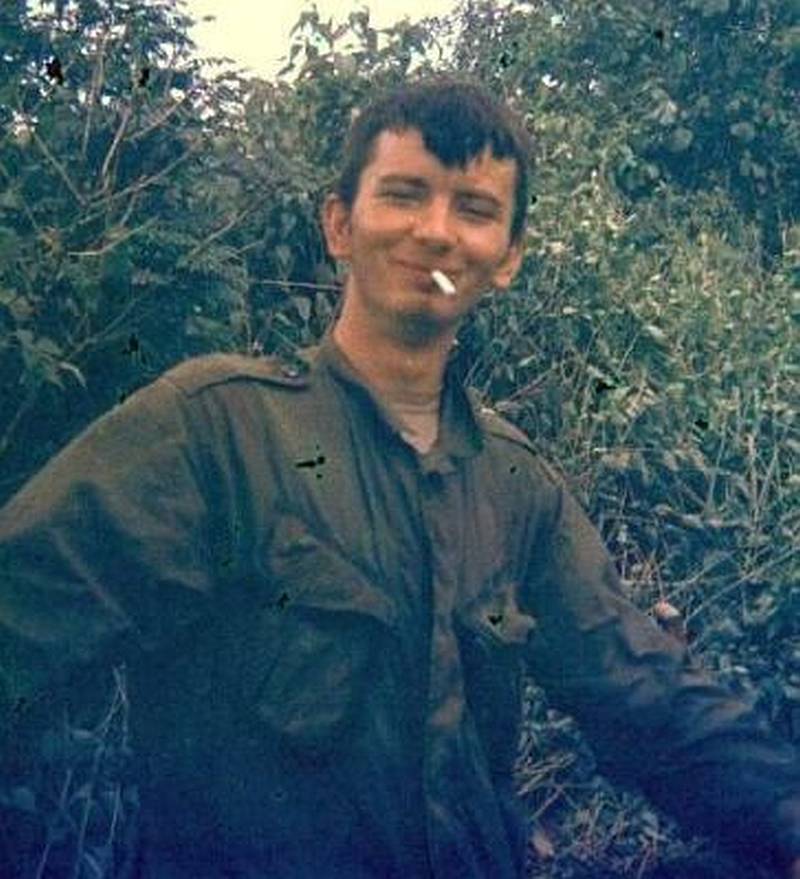 Bob Clements, KIA on November 29, 1969 along with James McCarthy.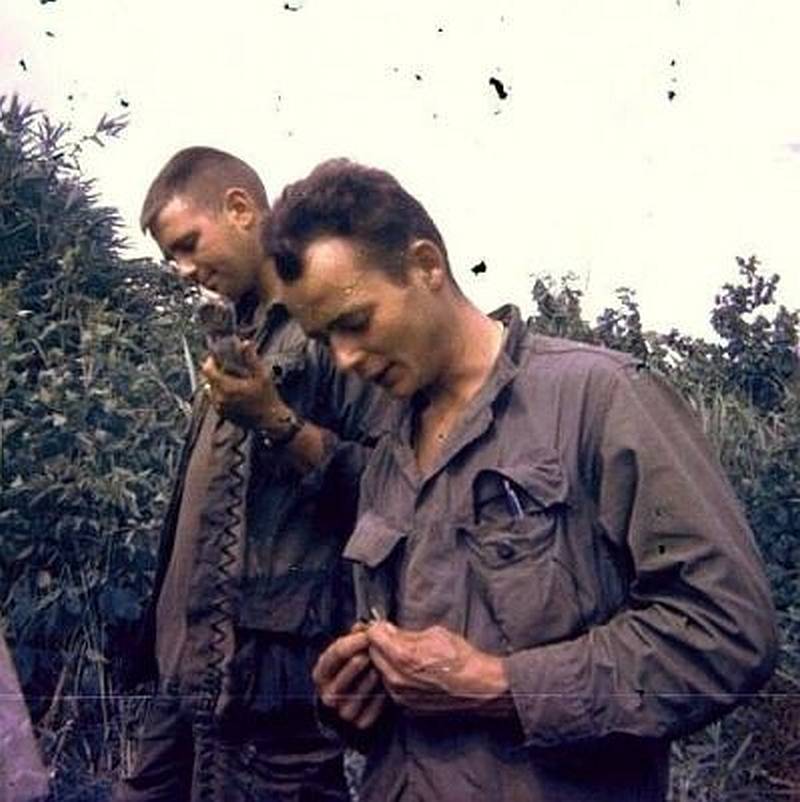 Lt Jeffrey Rogers holding the horn, and platoon sgt James Grider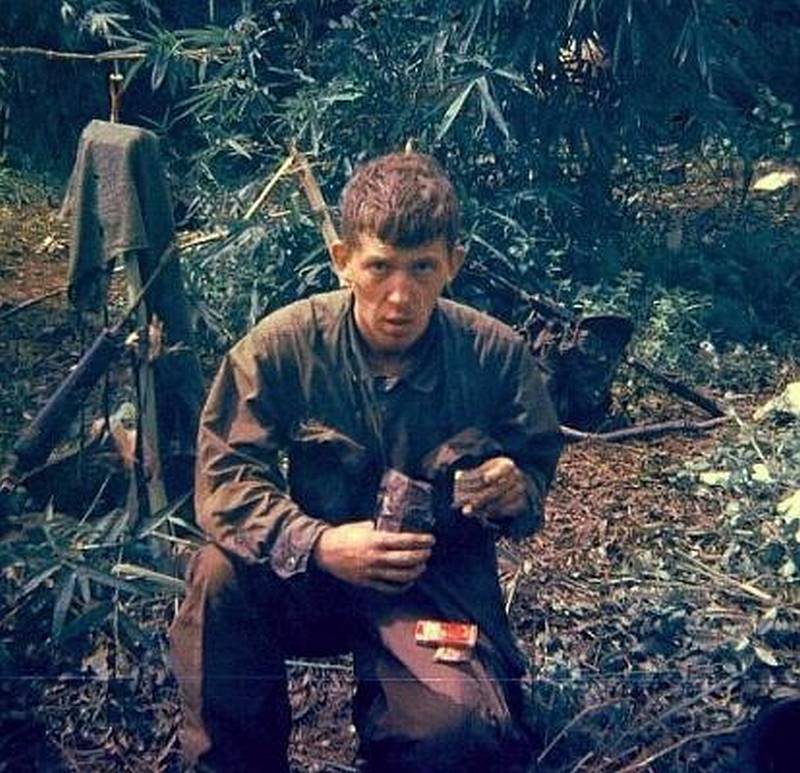 Robert Hochadel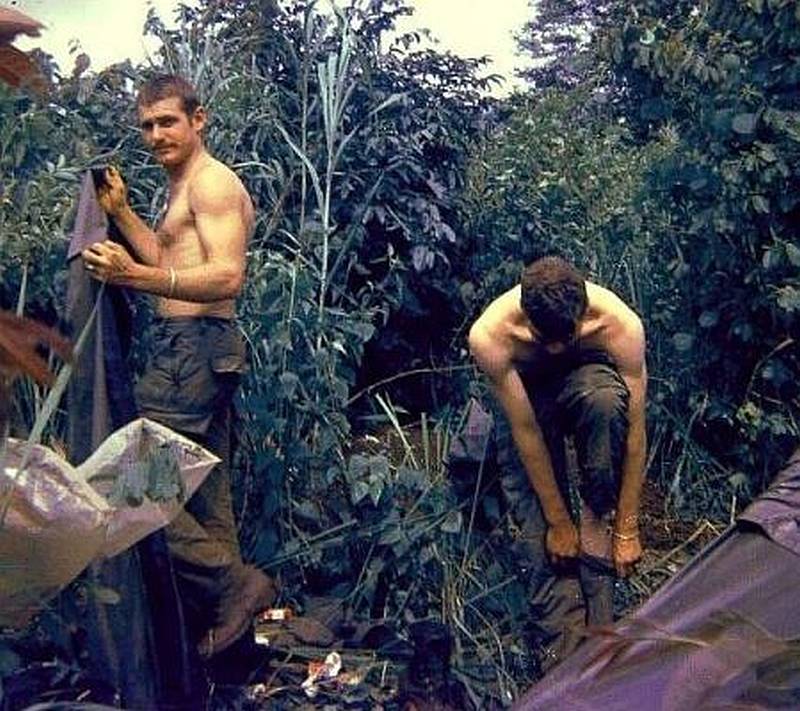 Unkowns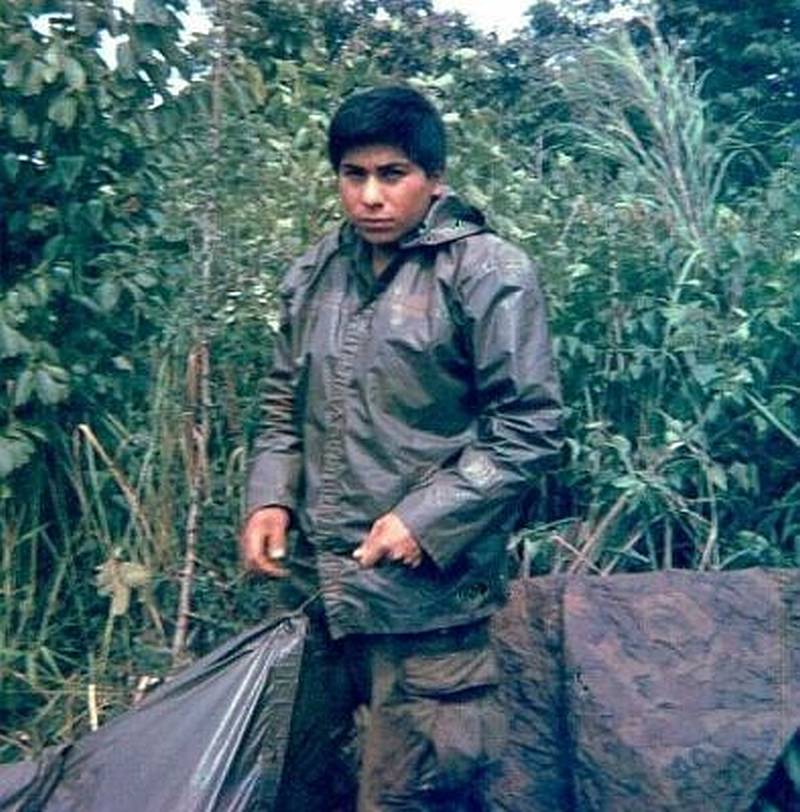 Greg Gomez, aka "Chief"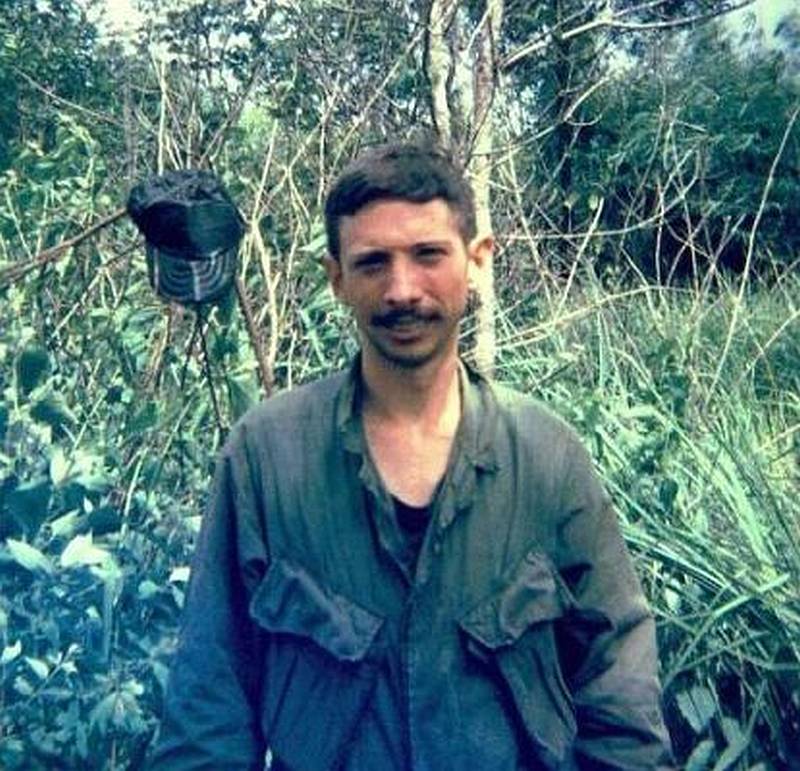 Dave Muxo, green squad leader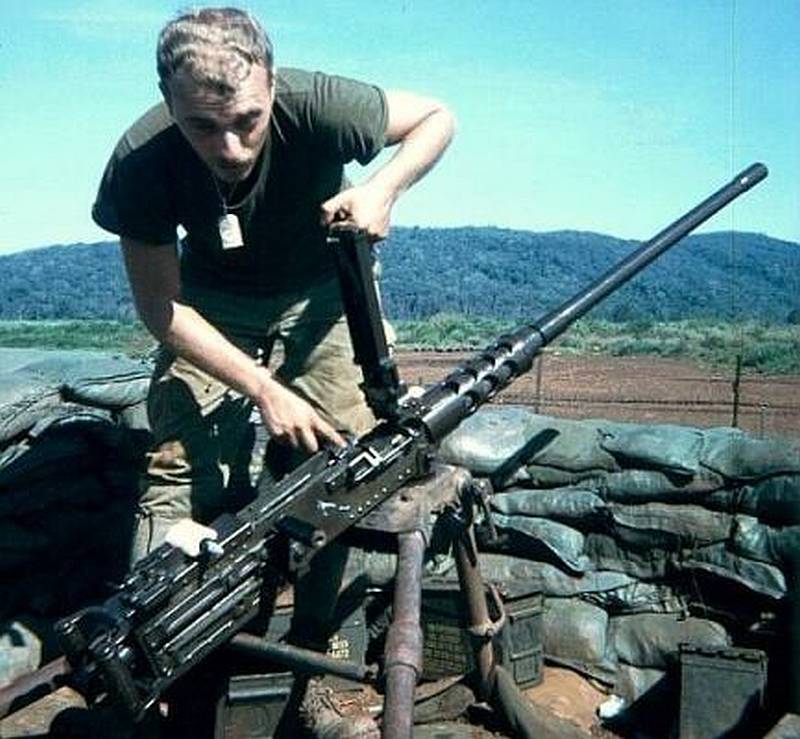 Unknown with a 50 caliber machine gun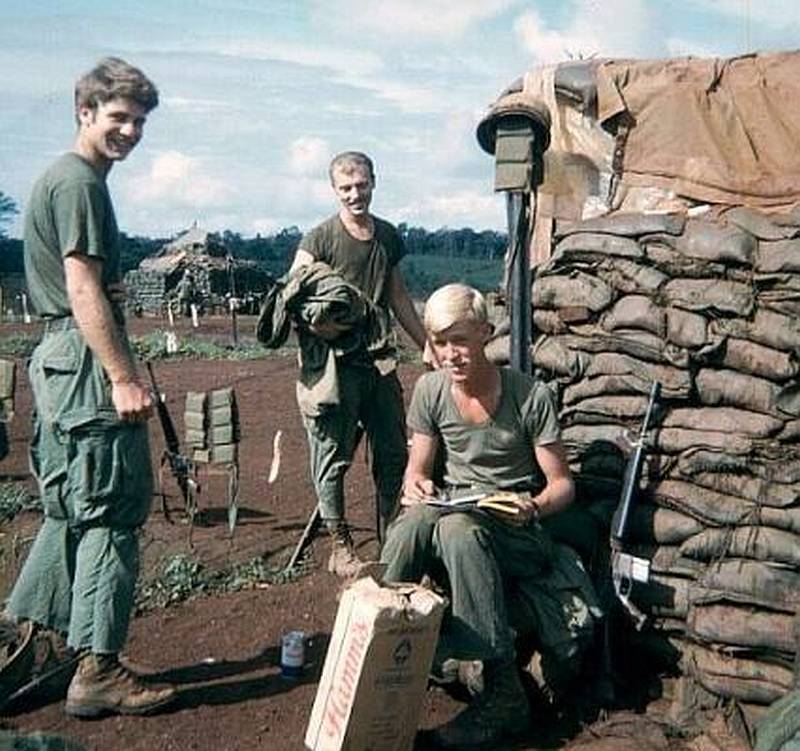 Unknowns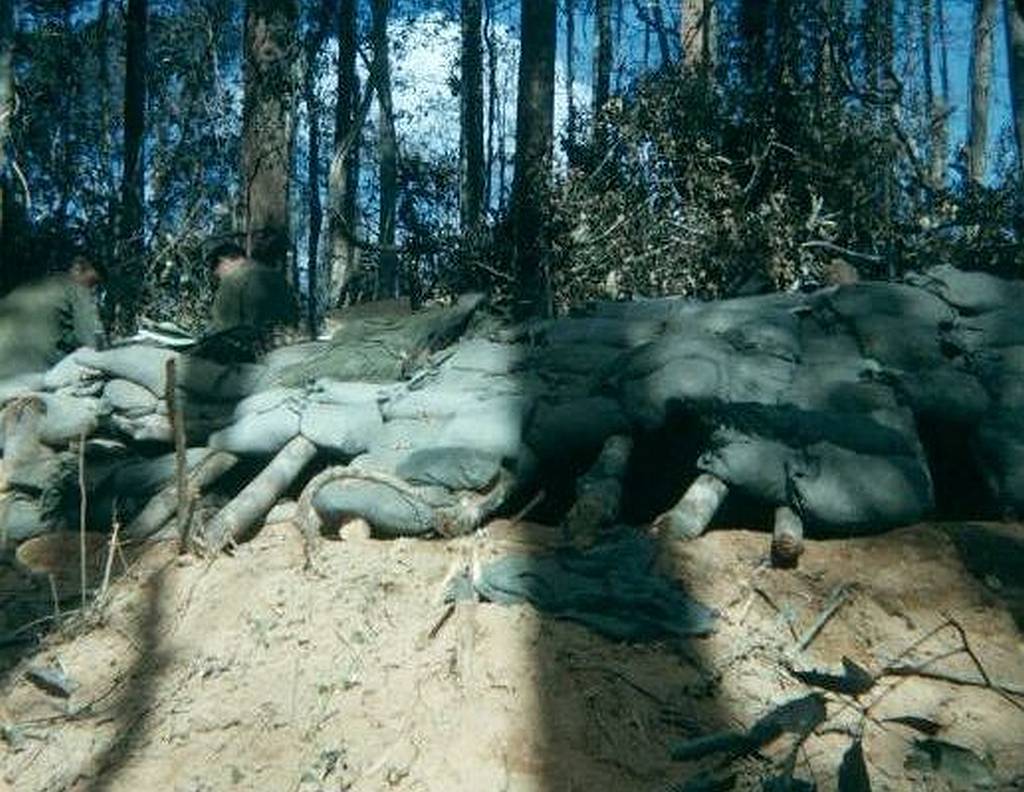 Our bunker on a mountaintop at Chu Pa, I think.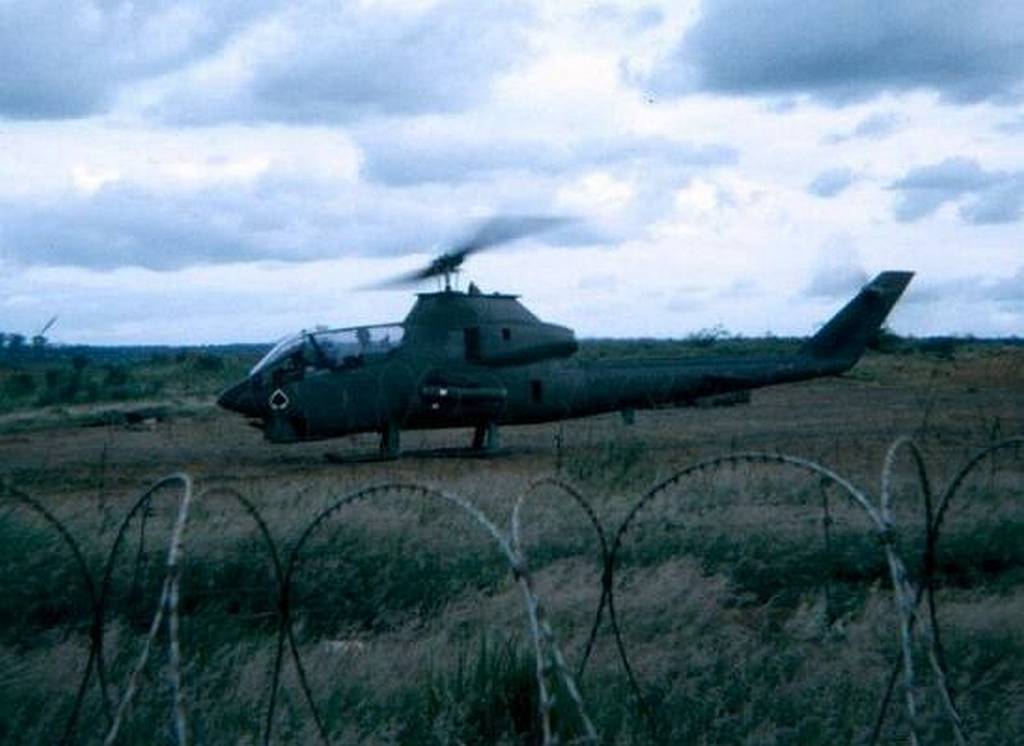 Cobra gunship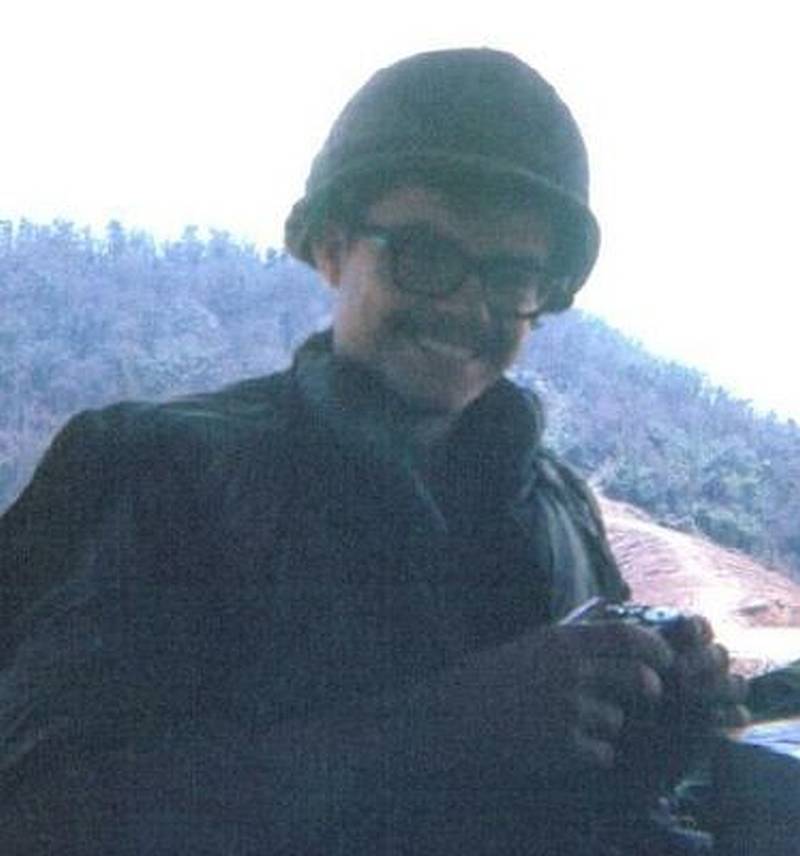 Jerry Heiser in guard tower at Camp Radciffe, Ahn Khe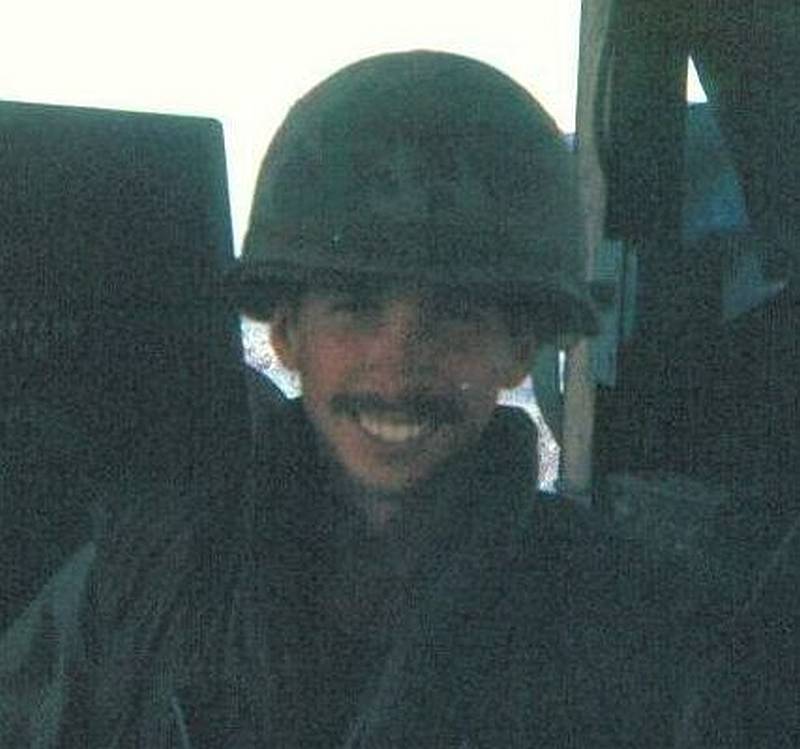 Dave Muxo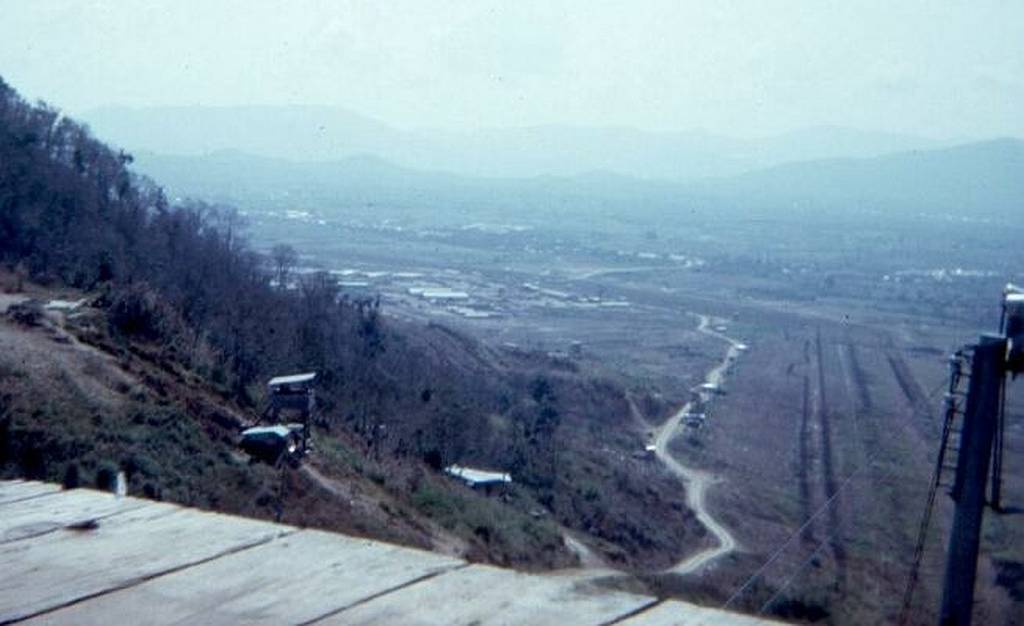 Looking south from the tower on the west side of Camp Radcliffe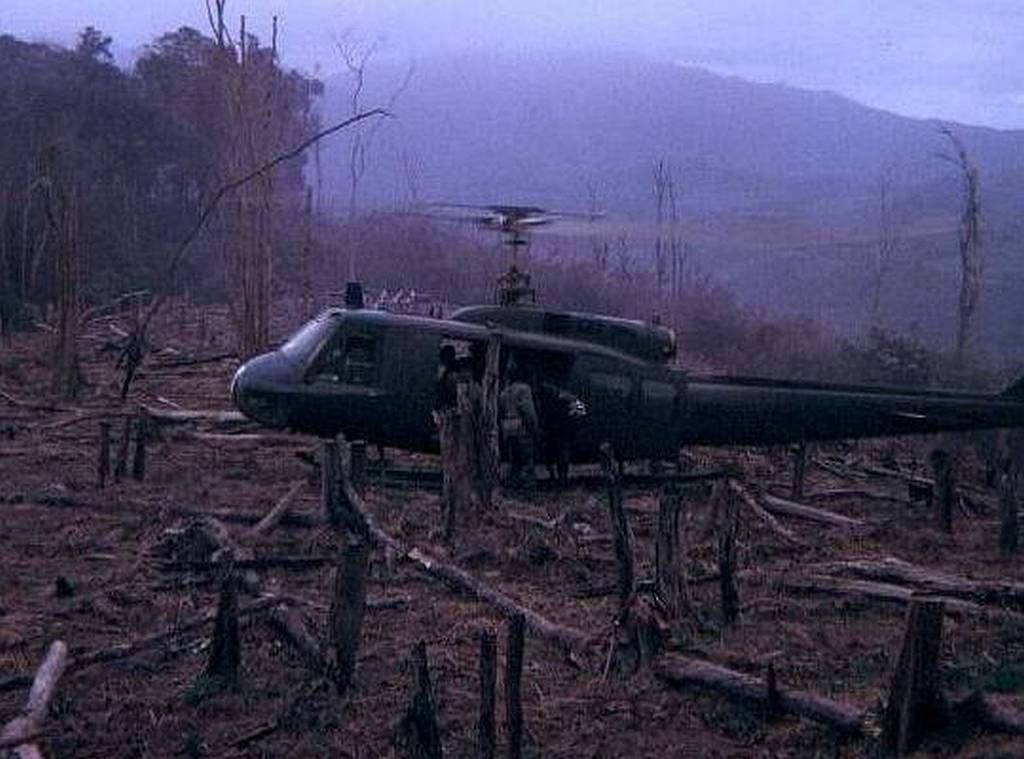 Blackjack medivac taking out wounded after contact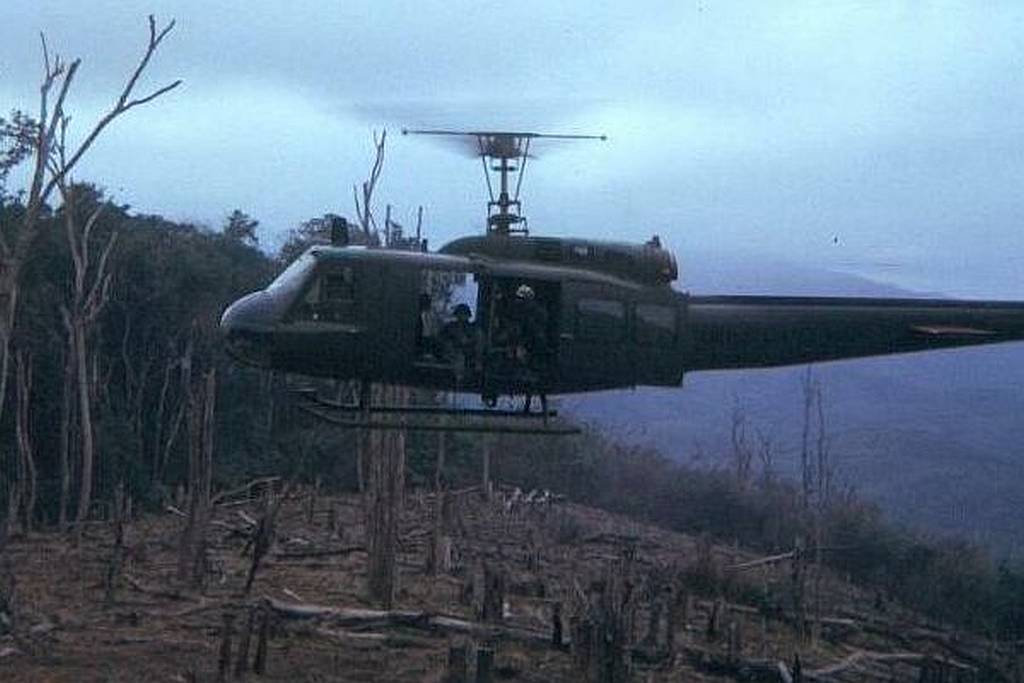 Ditto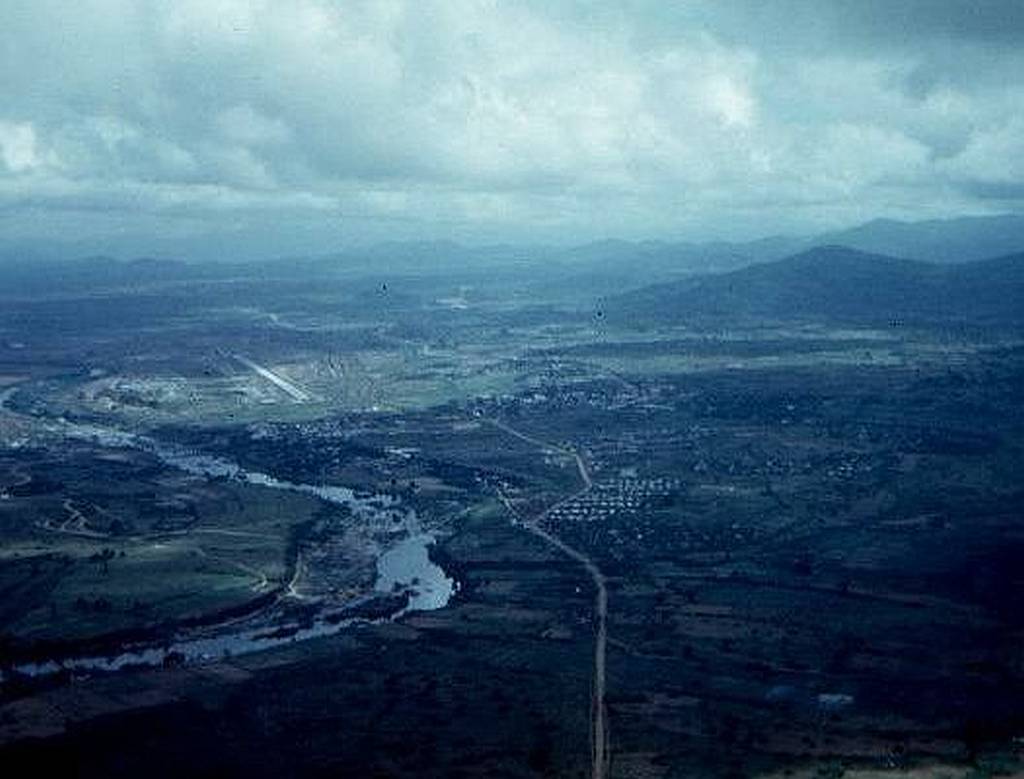 It all looked so peaceful from up here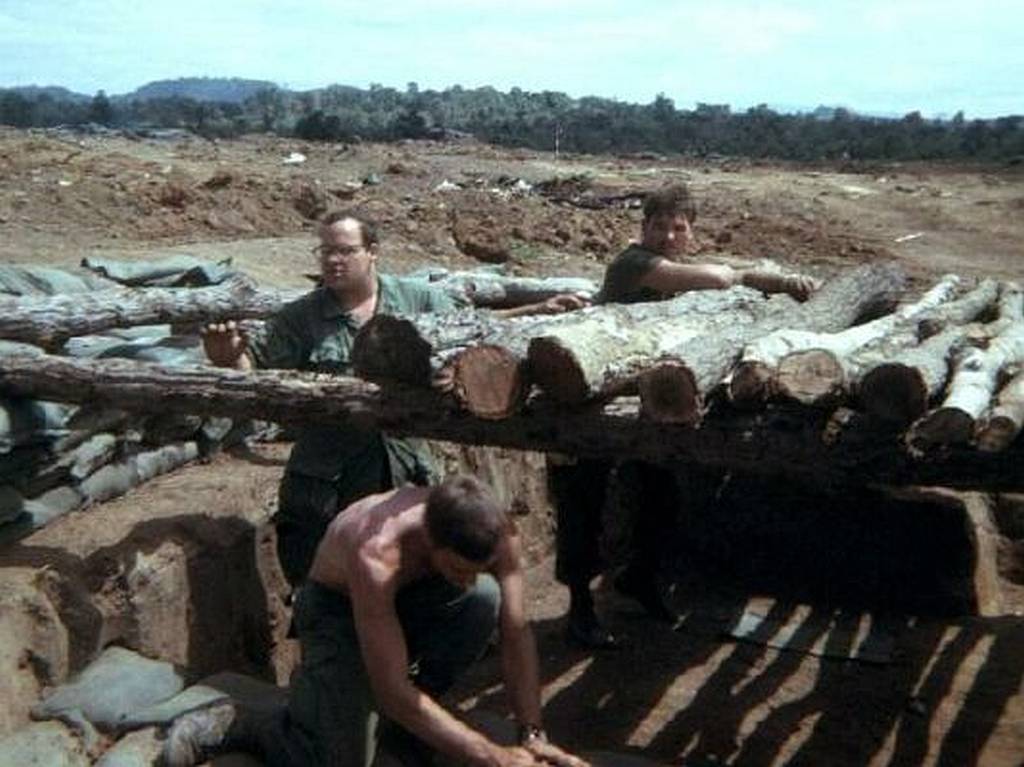 Building a bunker: Scott Williams?, Unknown, Unknown
8-inch self-propelled gun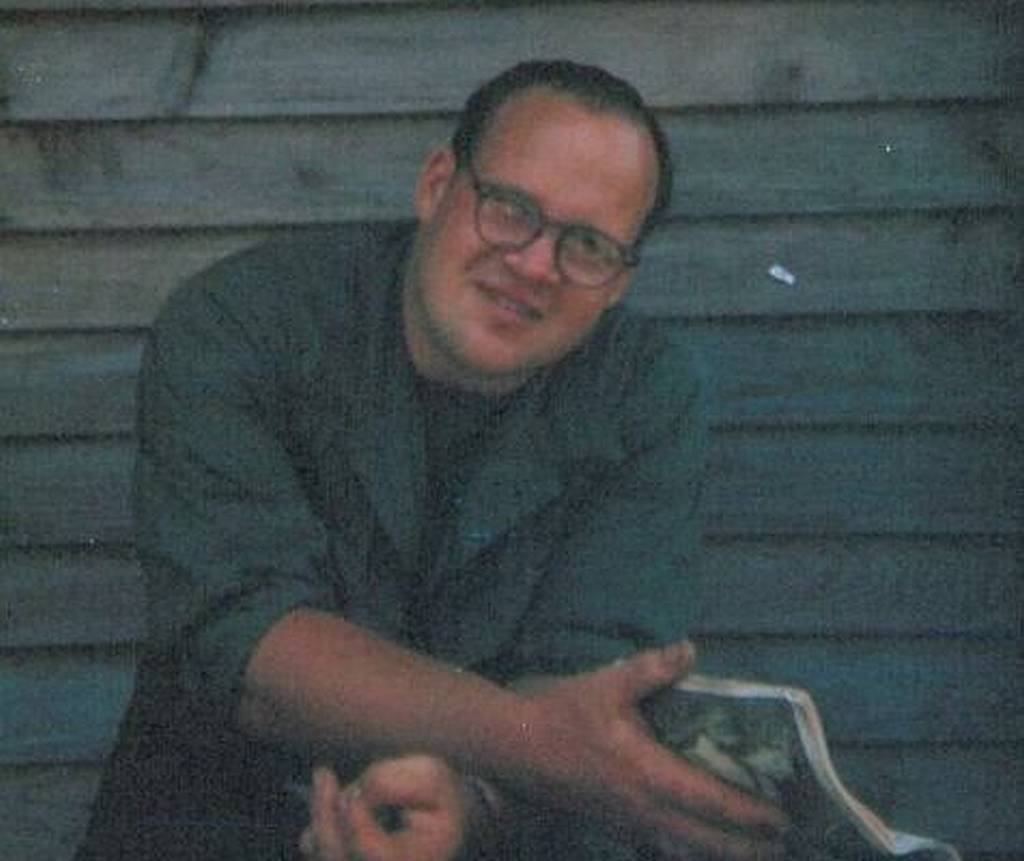 Scott Wilson? I seem to recall that he was an artillery forward observer. He got us out of more than one scrape.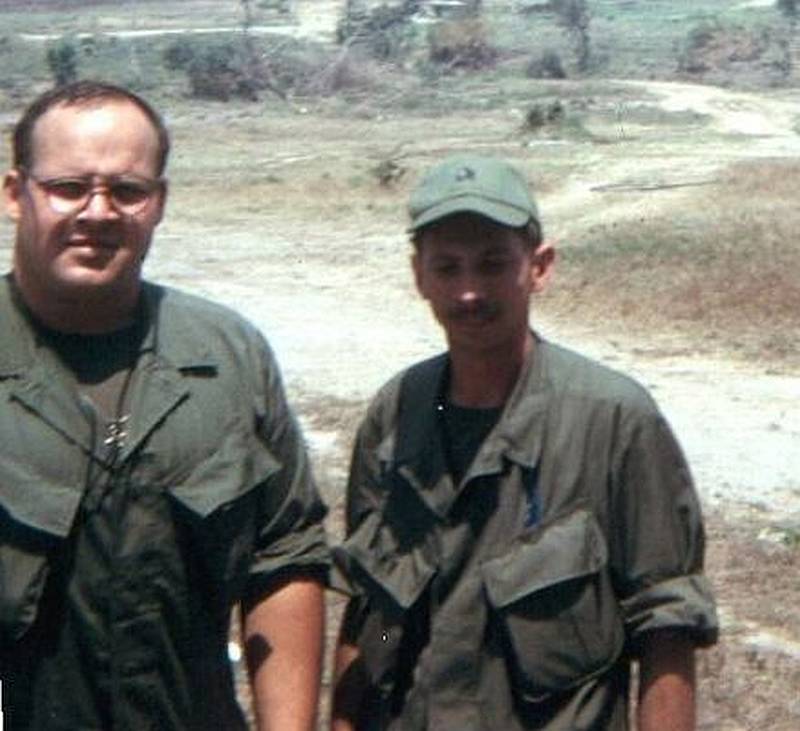 Scott and Dave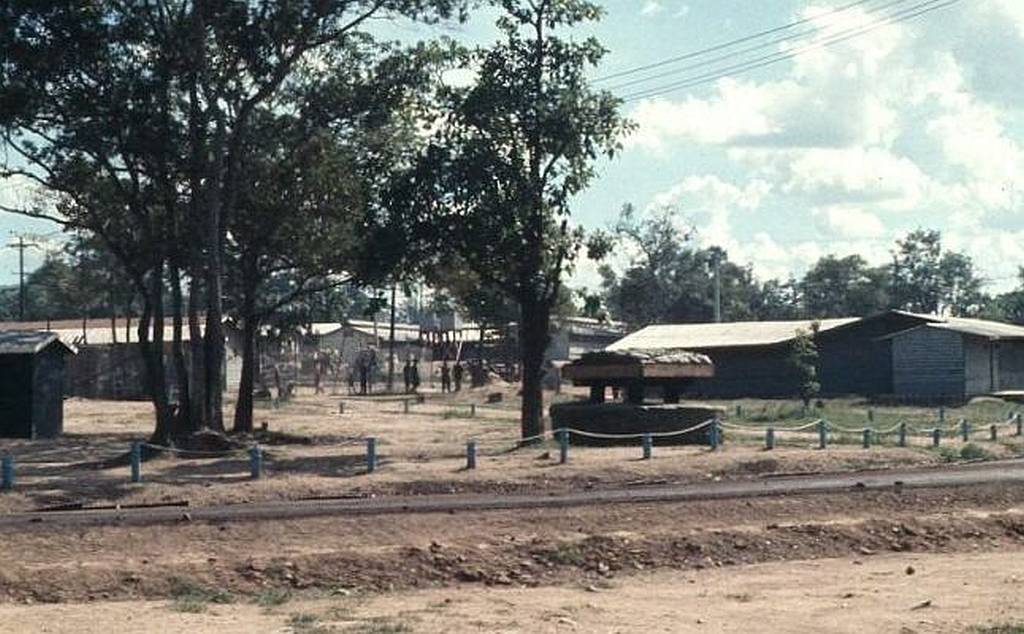 Basecamp. Radcliff, I think.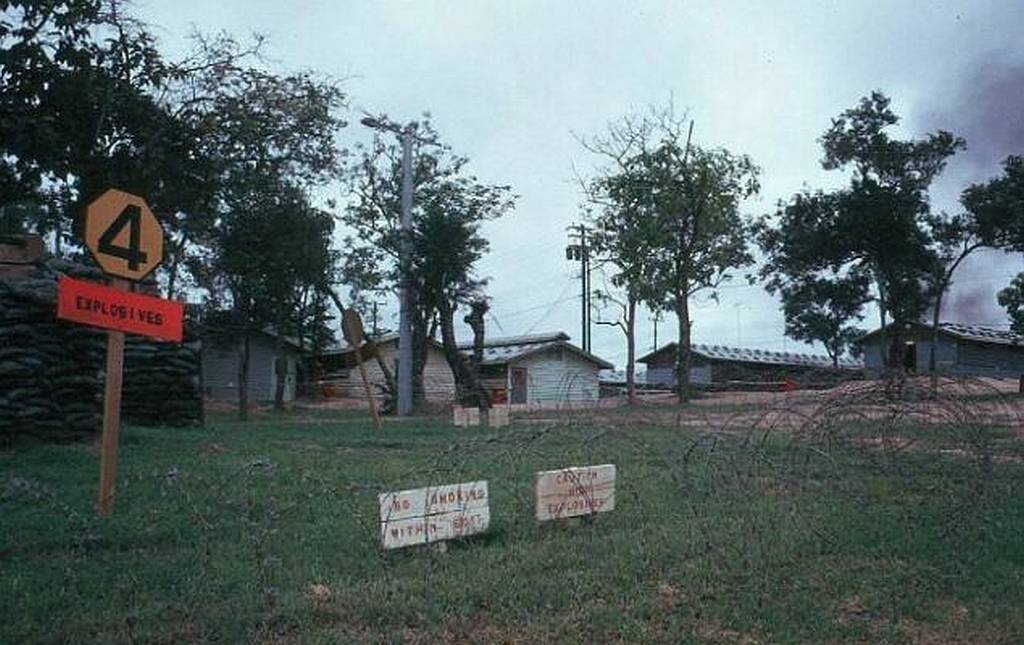 Ditto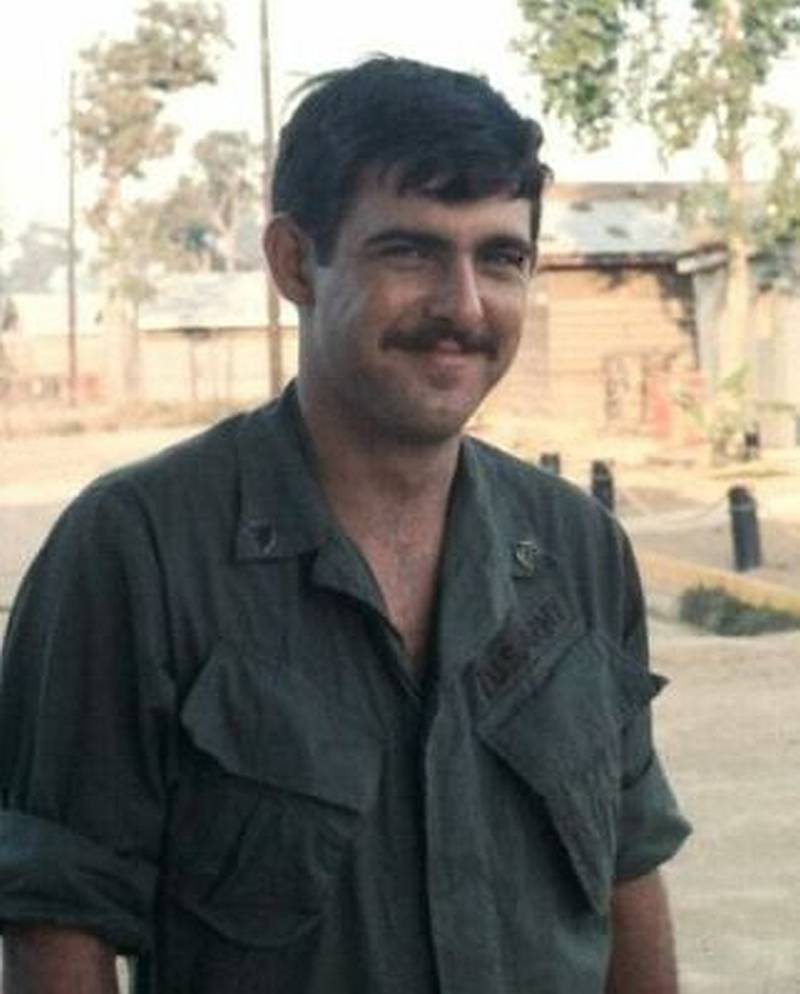 Richard Vinchur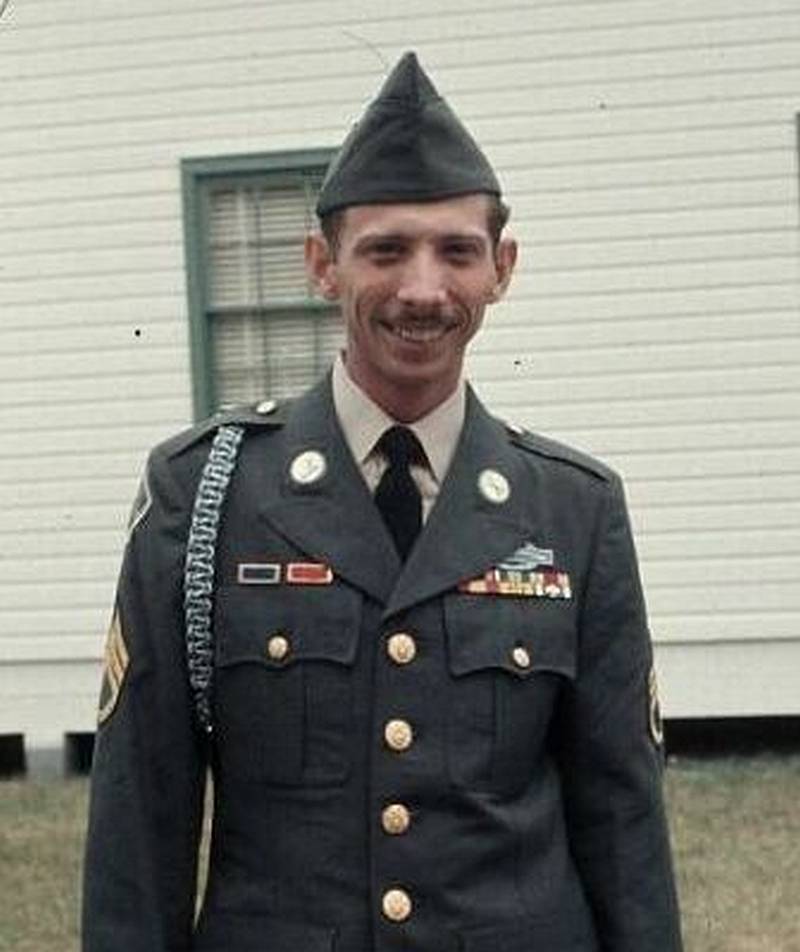 Ft. Lewis, going home!