Cacti Vietnam Photos
Phil Spence

[ of ]
|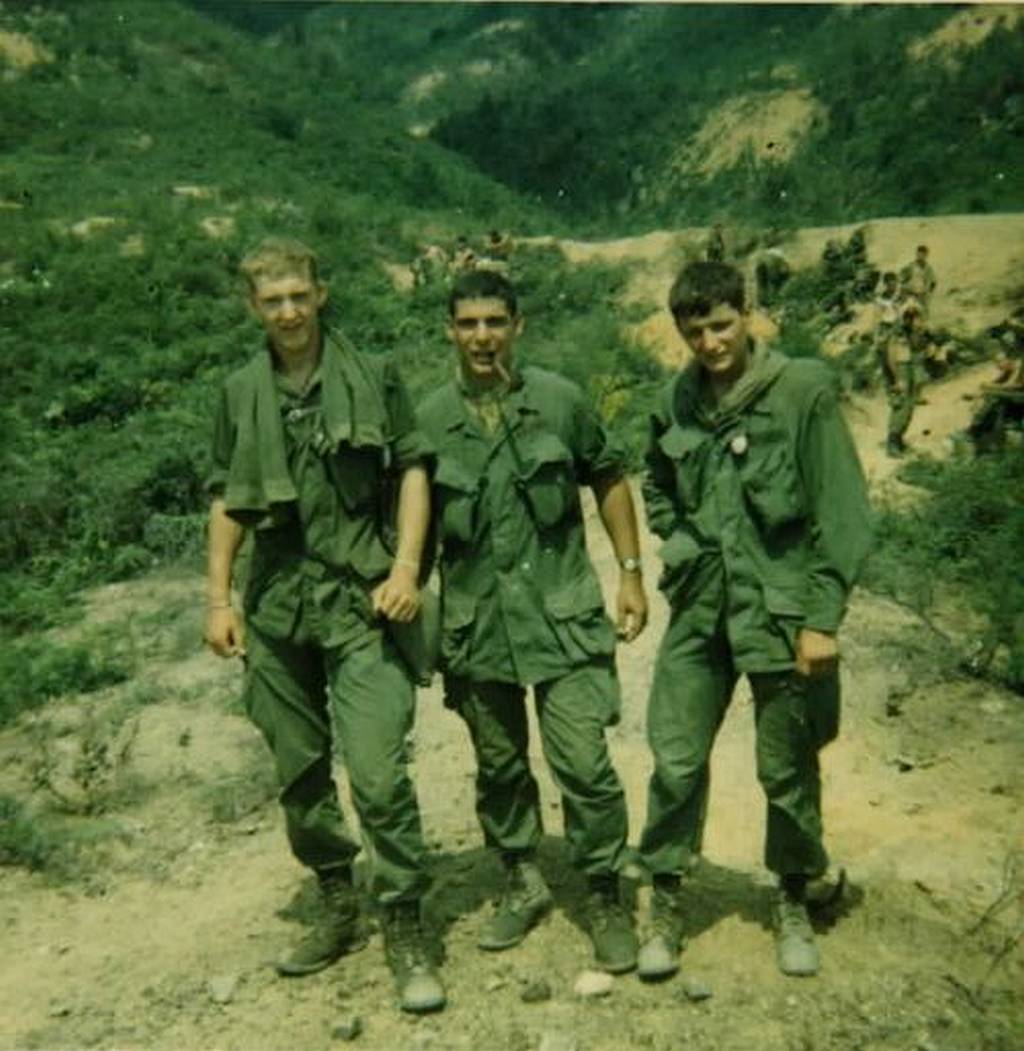 Philip Spence, Don Latella, Harry Bernard, March 68.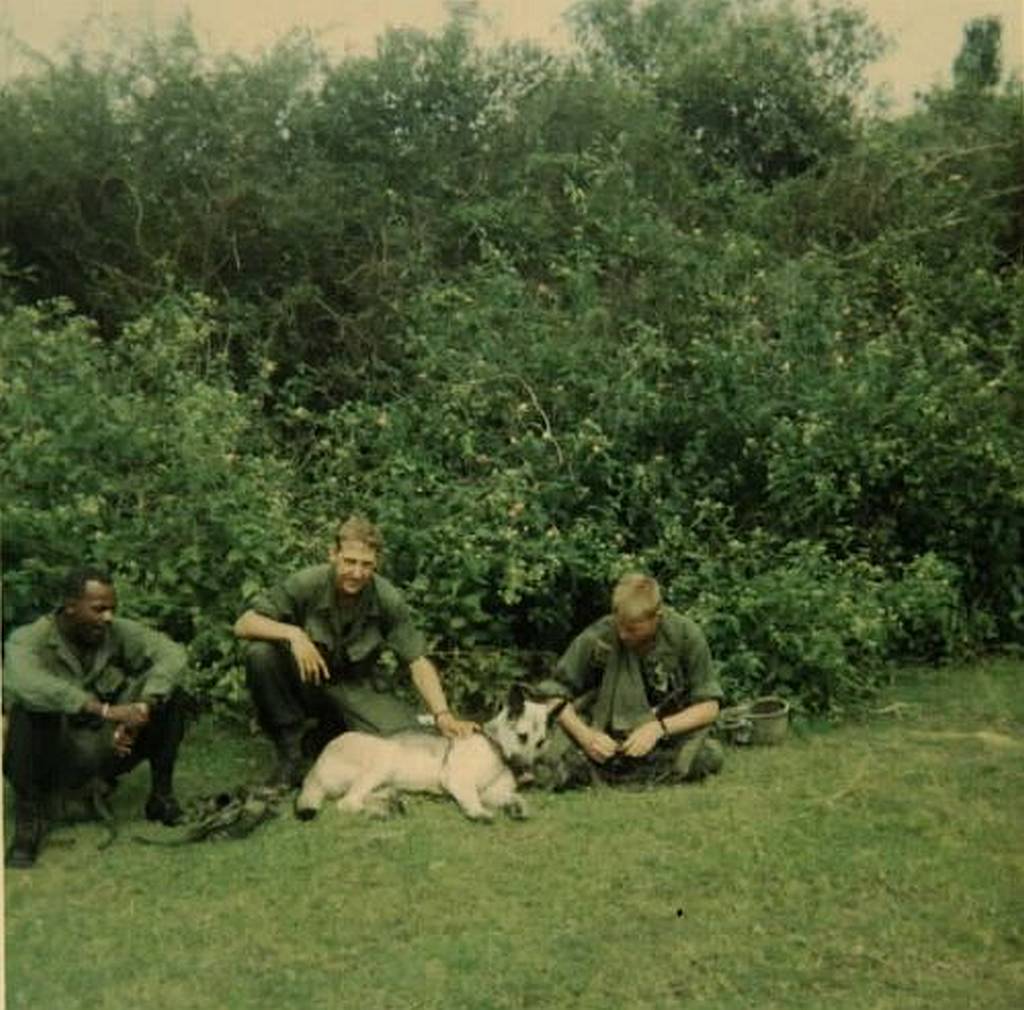 Resting after a long day in the mountains. L-R Woody, Spence, Rex's handler and Rex, Dec 67.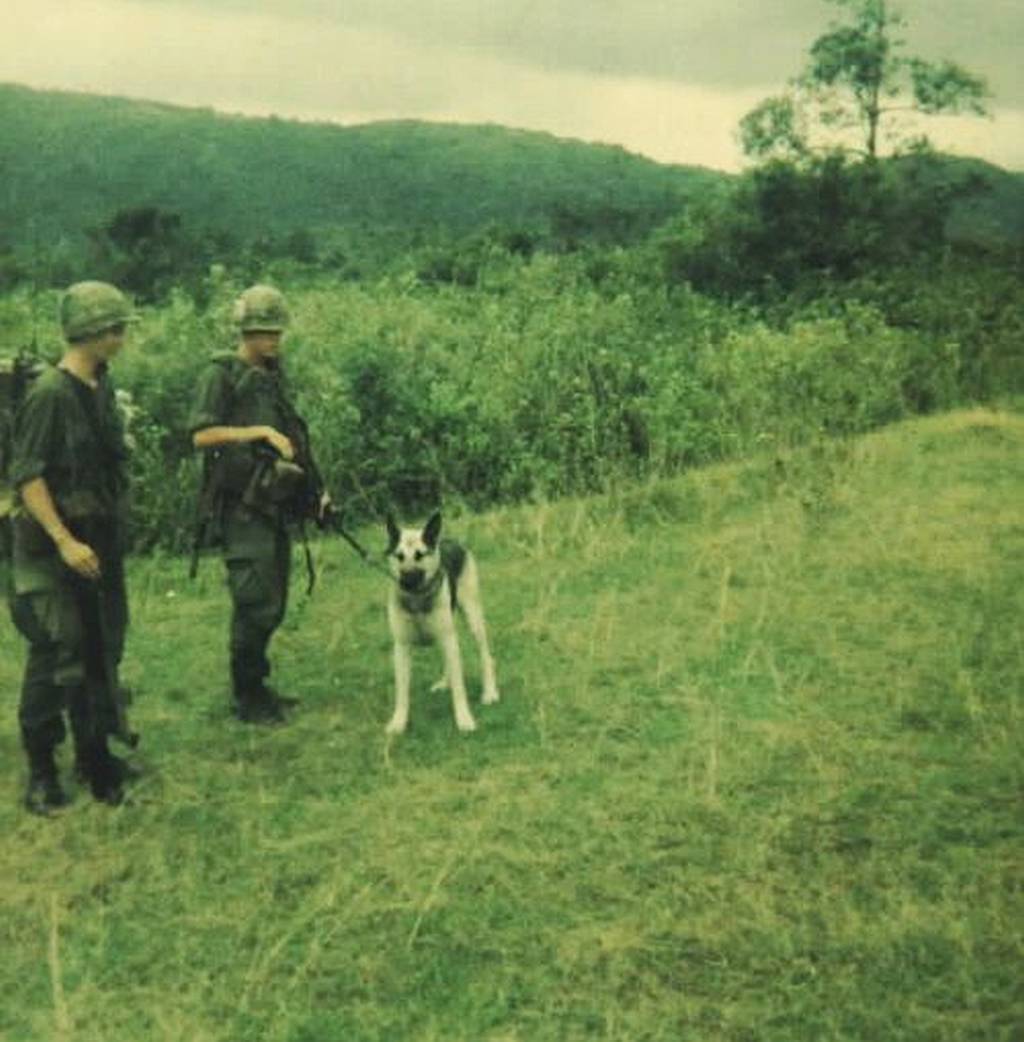 Rex and his boss waiting for choppers to come back, Dec 67.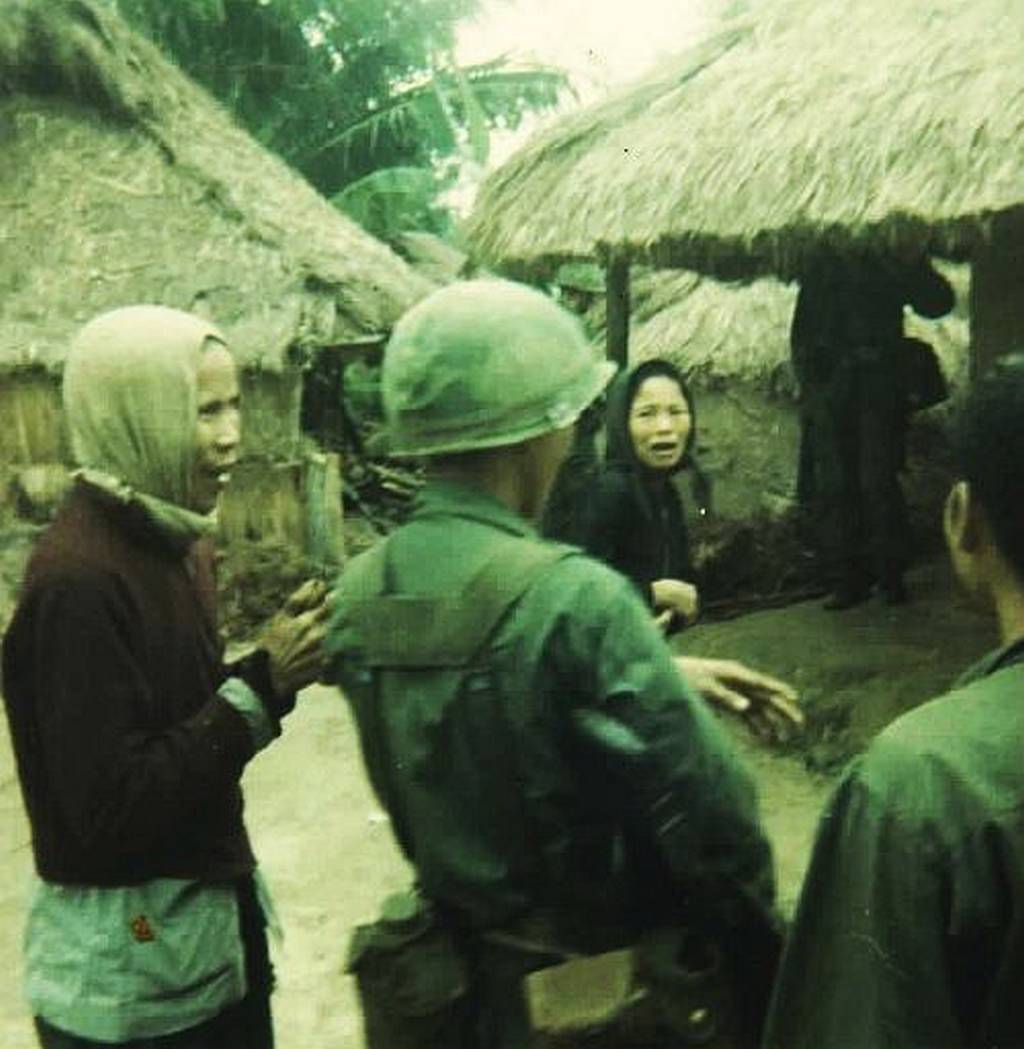 Interpreter talking to VC's parents, Dec 67.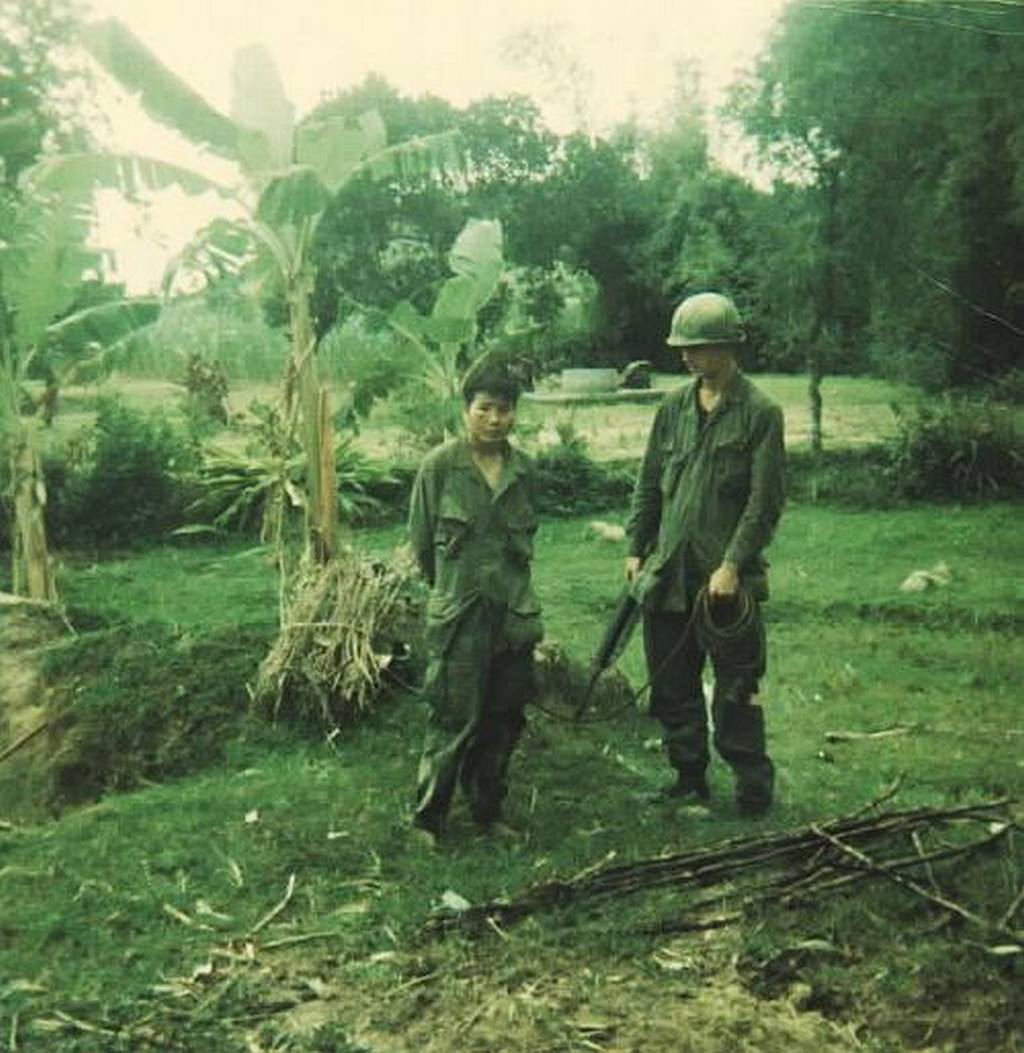 VC had just shown me (Spence) where he had hidden 3 grenades in cacti plant to the left rear, Dec 67.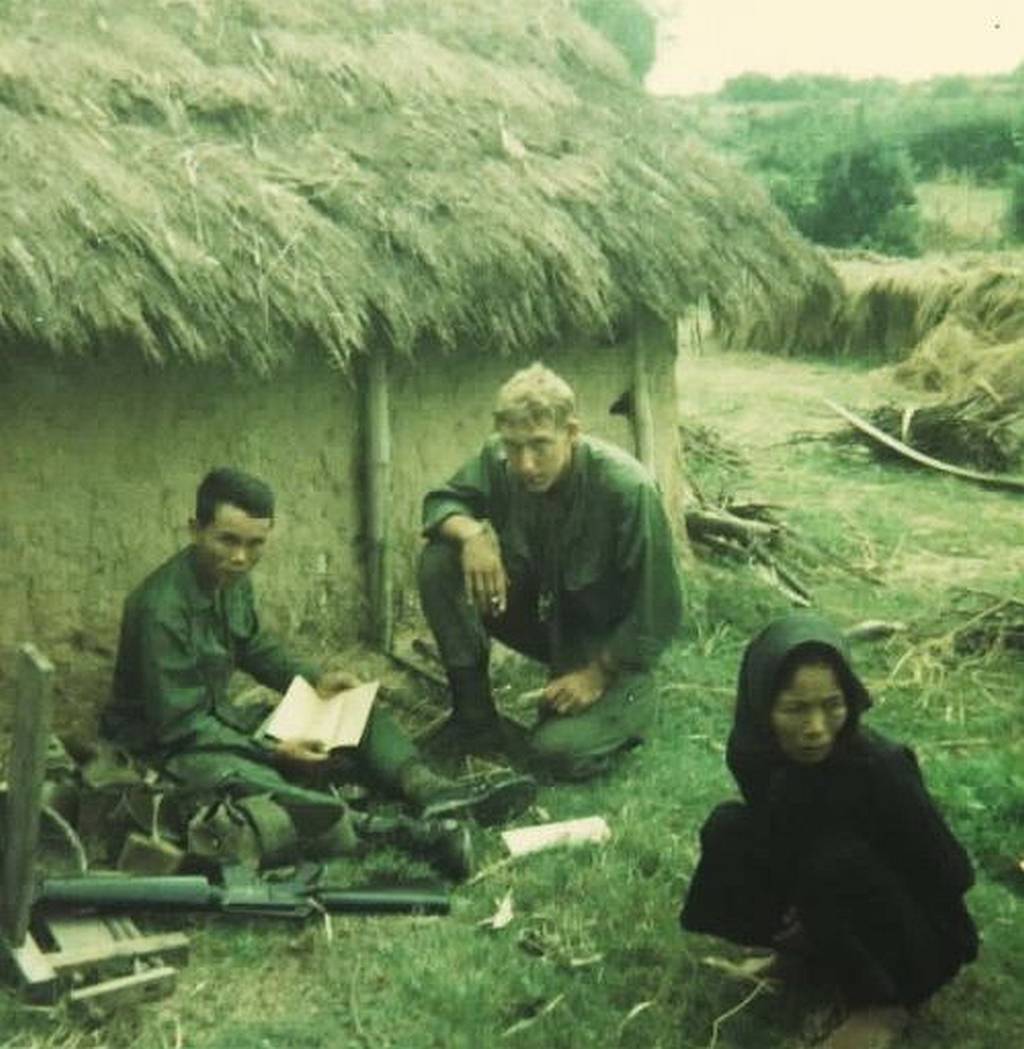 Me (Spence), an interpreter and VC's mother, Dec 67.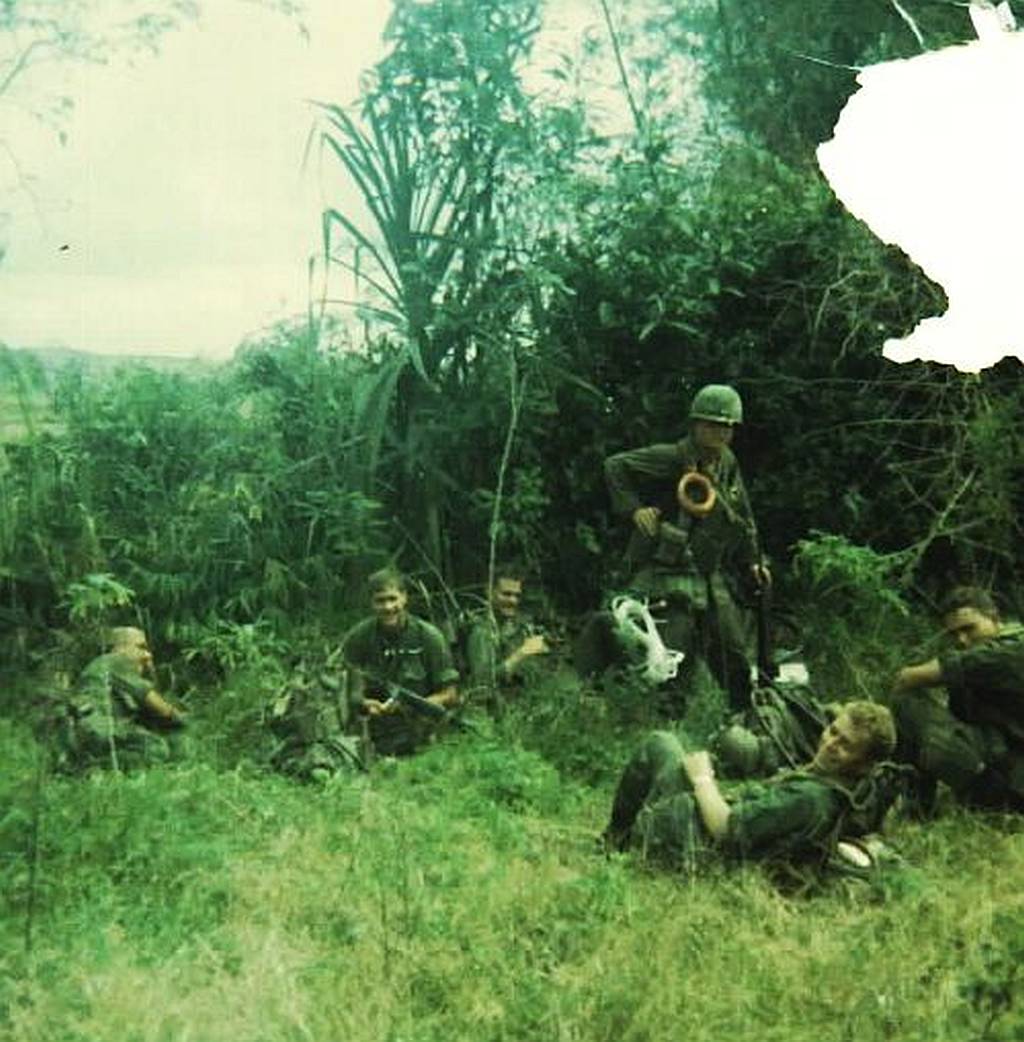 Sgt. Tirva, Minyard, Kunze, Pike, Doc, Riley, Dec 67.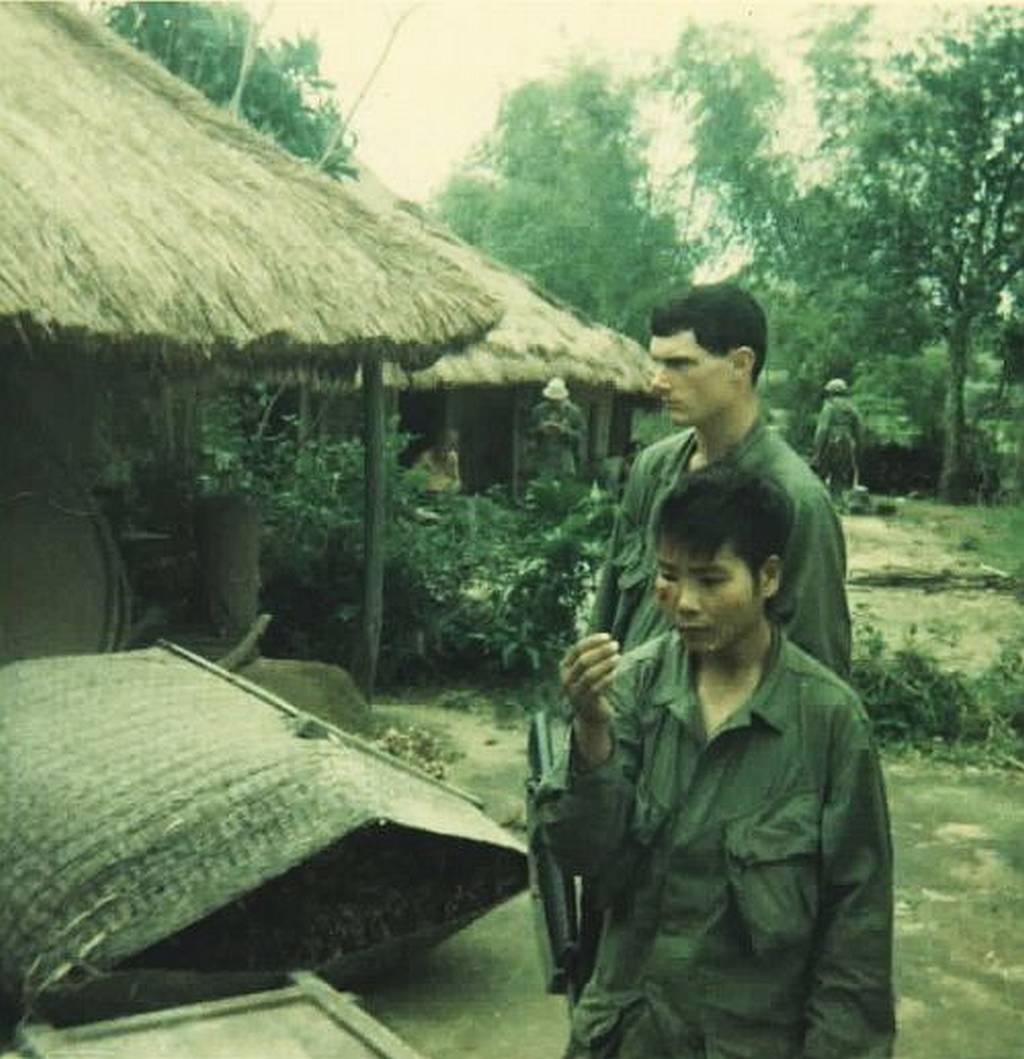 Searching village that VC led us to, Dec 67.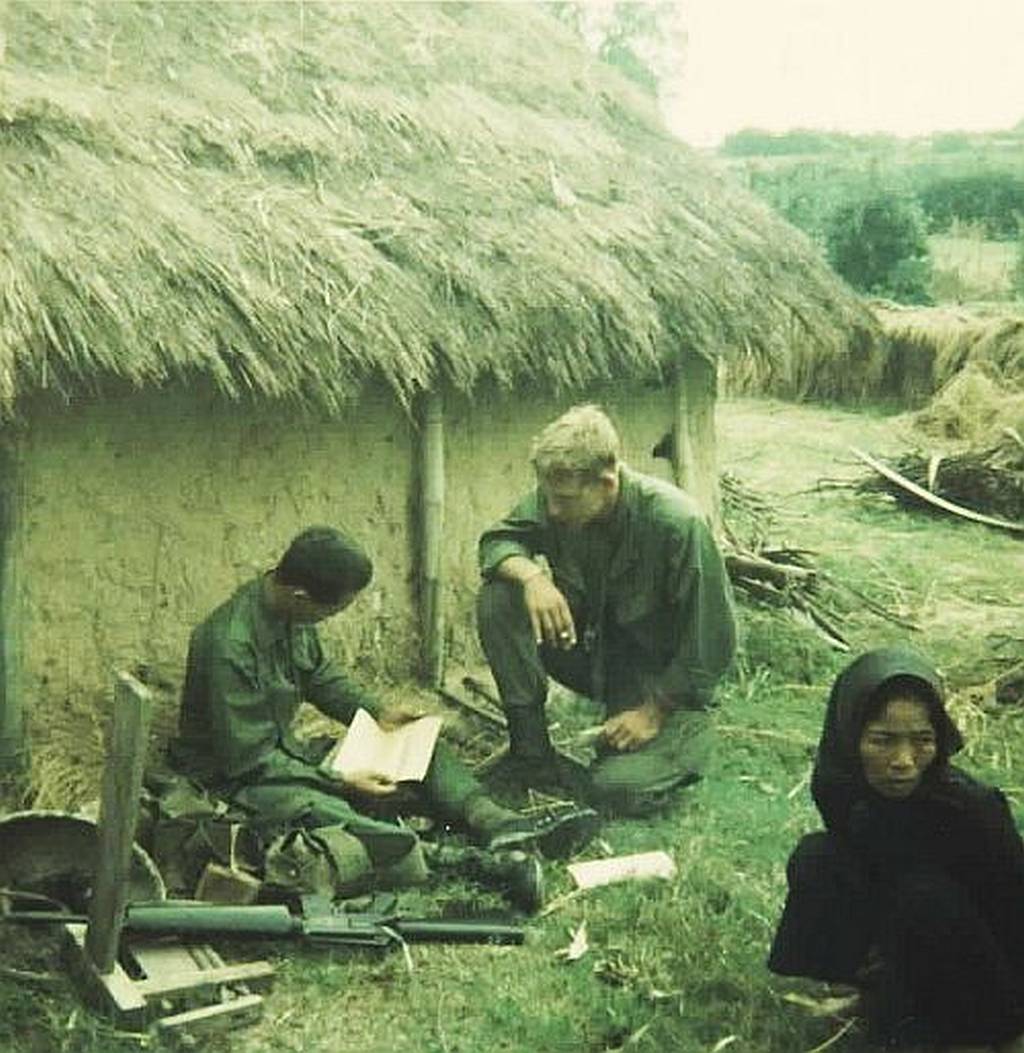 Me (Spence) talking to interpreter. VC's mother in foreground, Dec 67.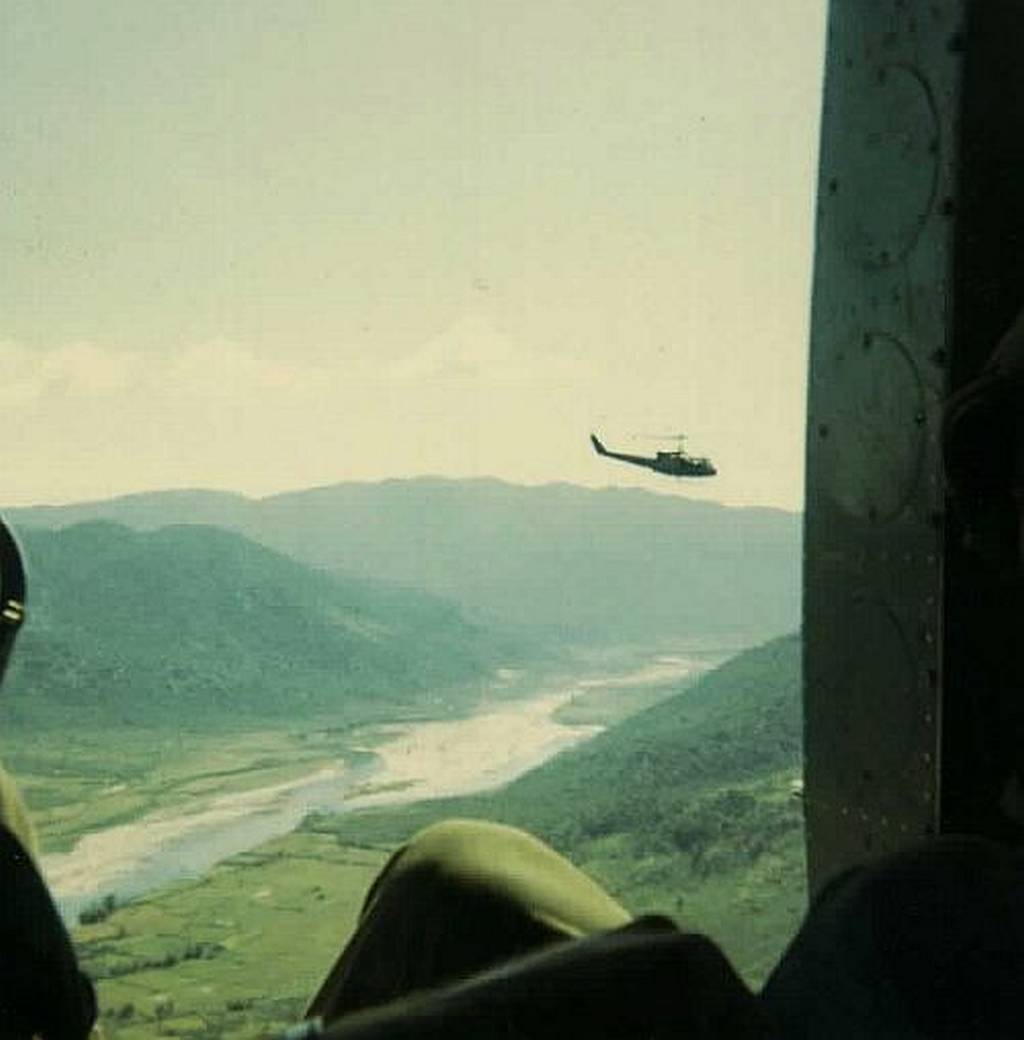 Song Ve Valley Nov 67.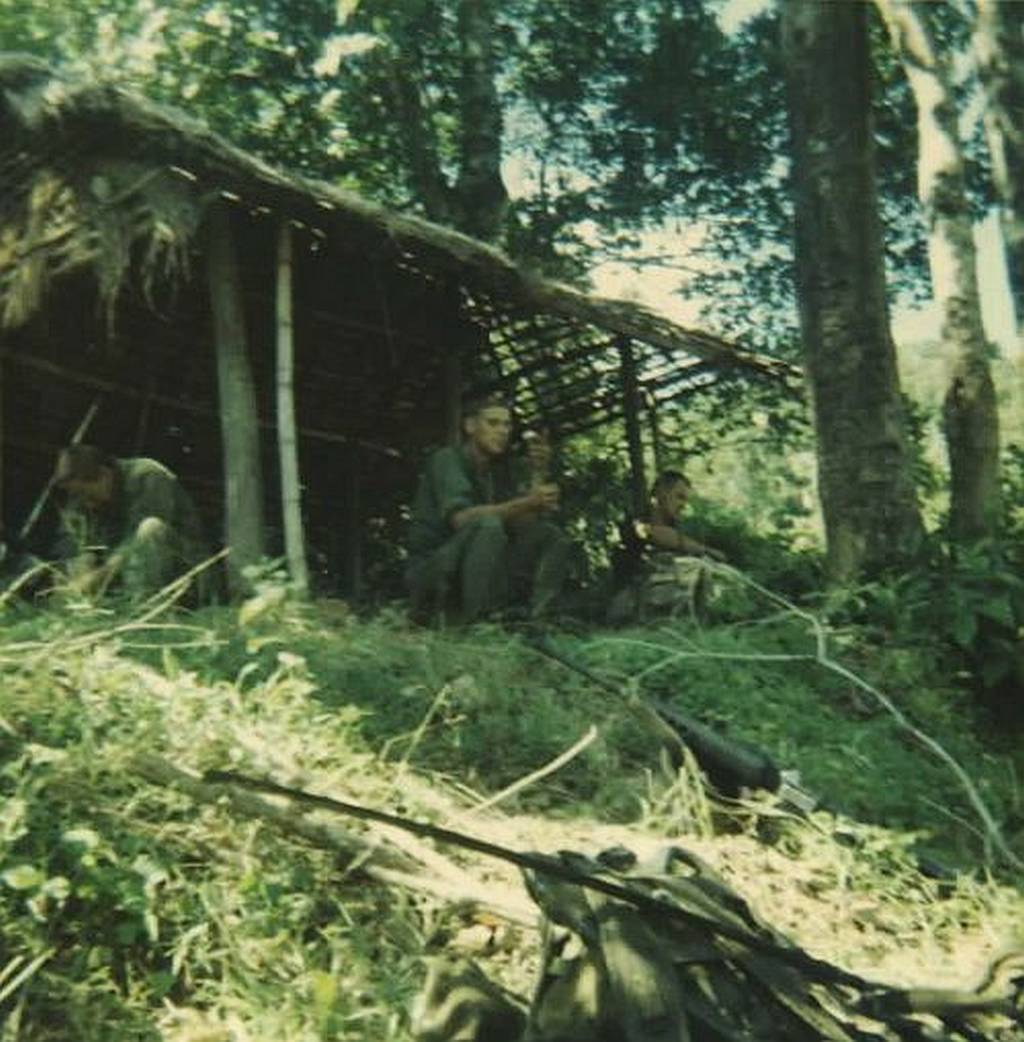 Cpt Lindsey awaits the rest of his men to arrive (middle), Lt Hartley FO on right, Nov 67.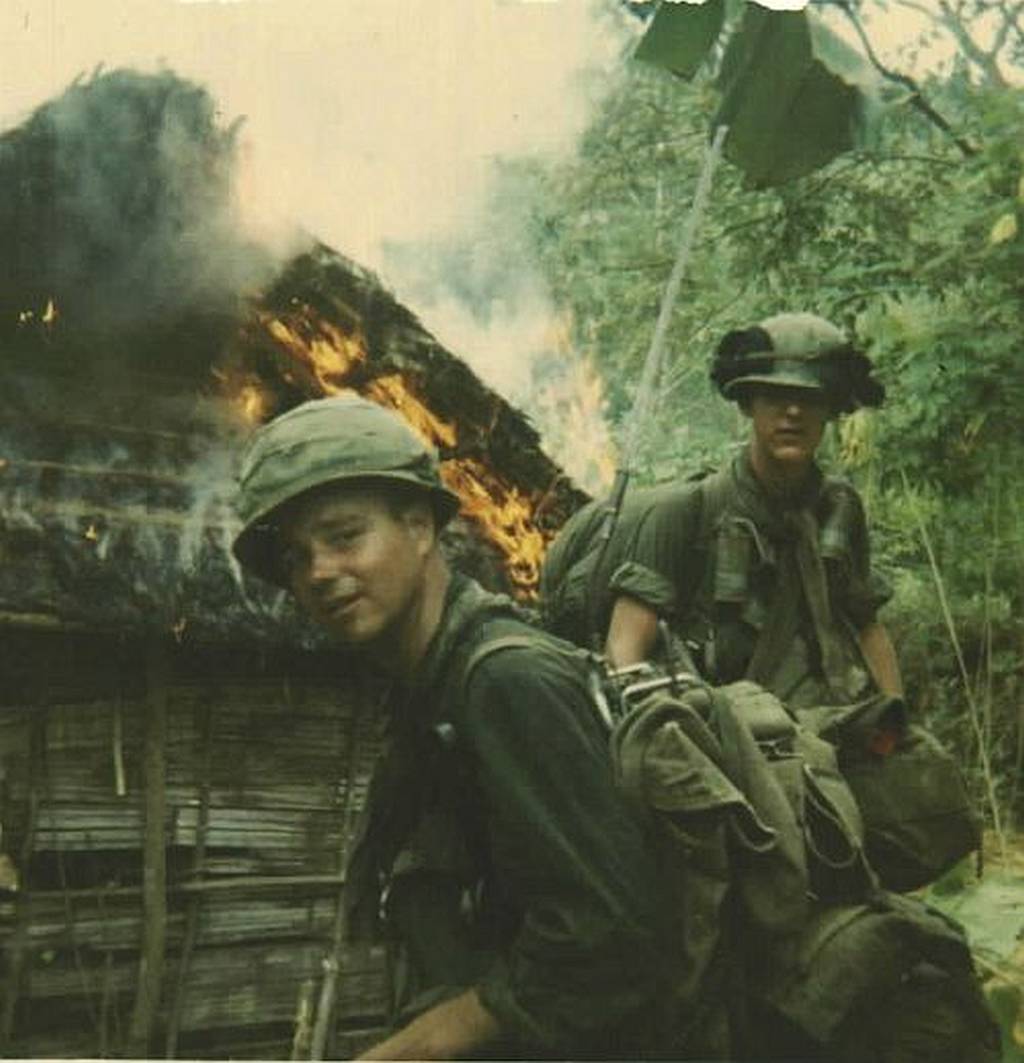 On a sweep through Song Ve Valley. No I'm not a mousketeer, that's my socks drying. Nov 1967.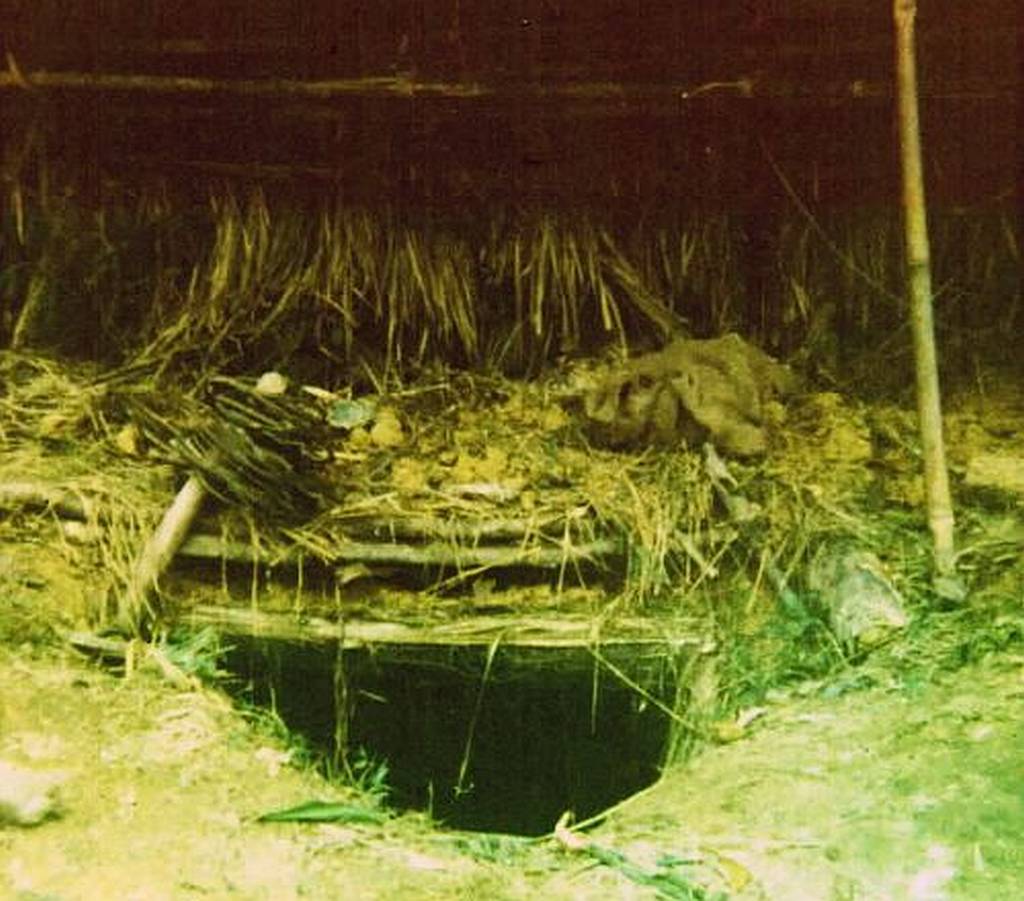 "Charlies Home" Making a sweep after the CA, Nov 67.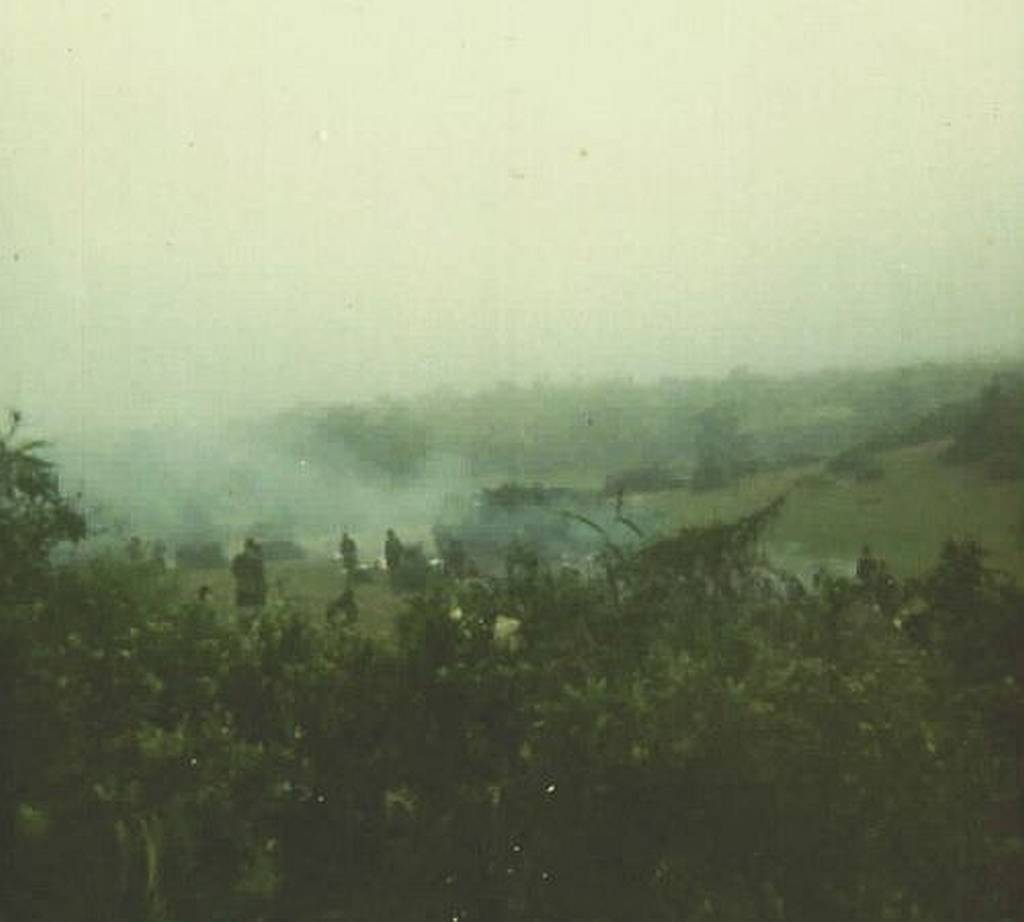 Chow time on hill in Song Ve Valley, Nov 67.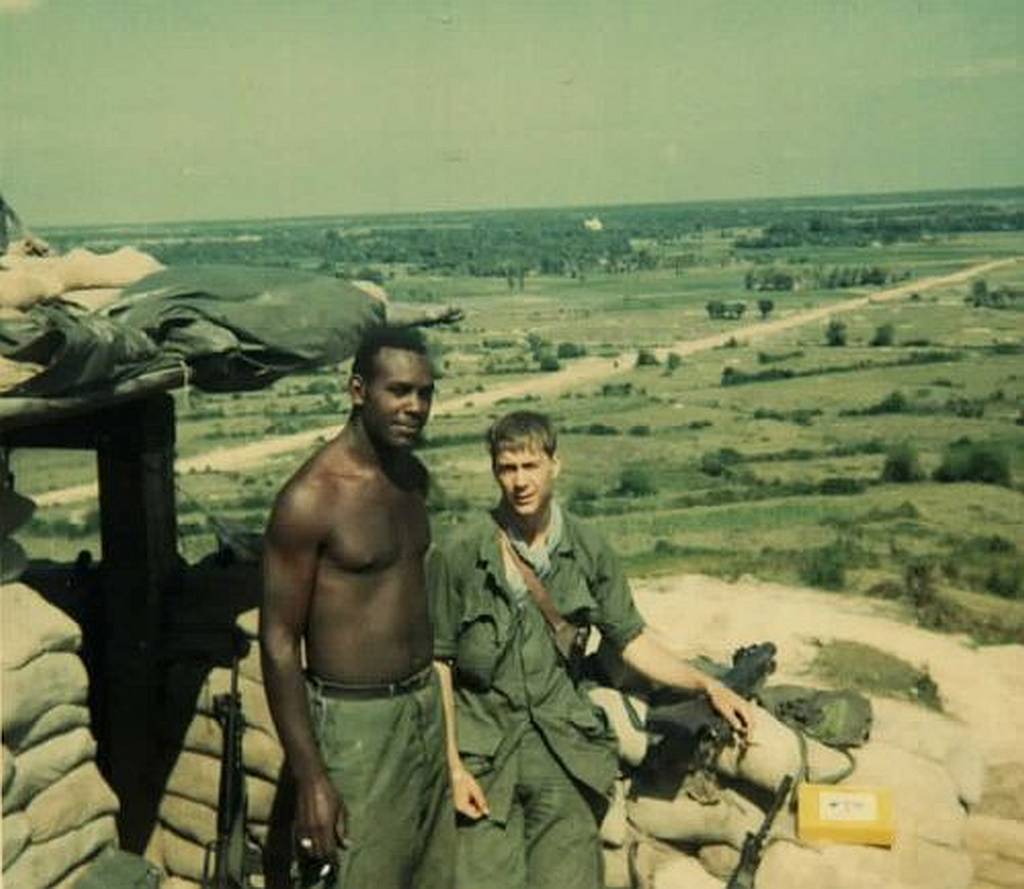 Big-un Miller, and Minyard at LZ Liz, 21 Dec 67.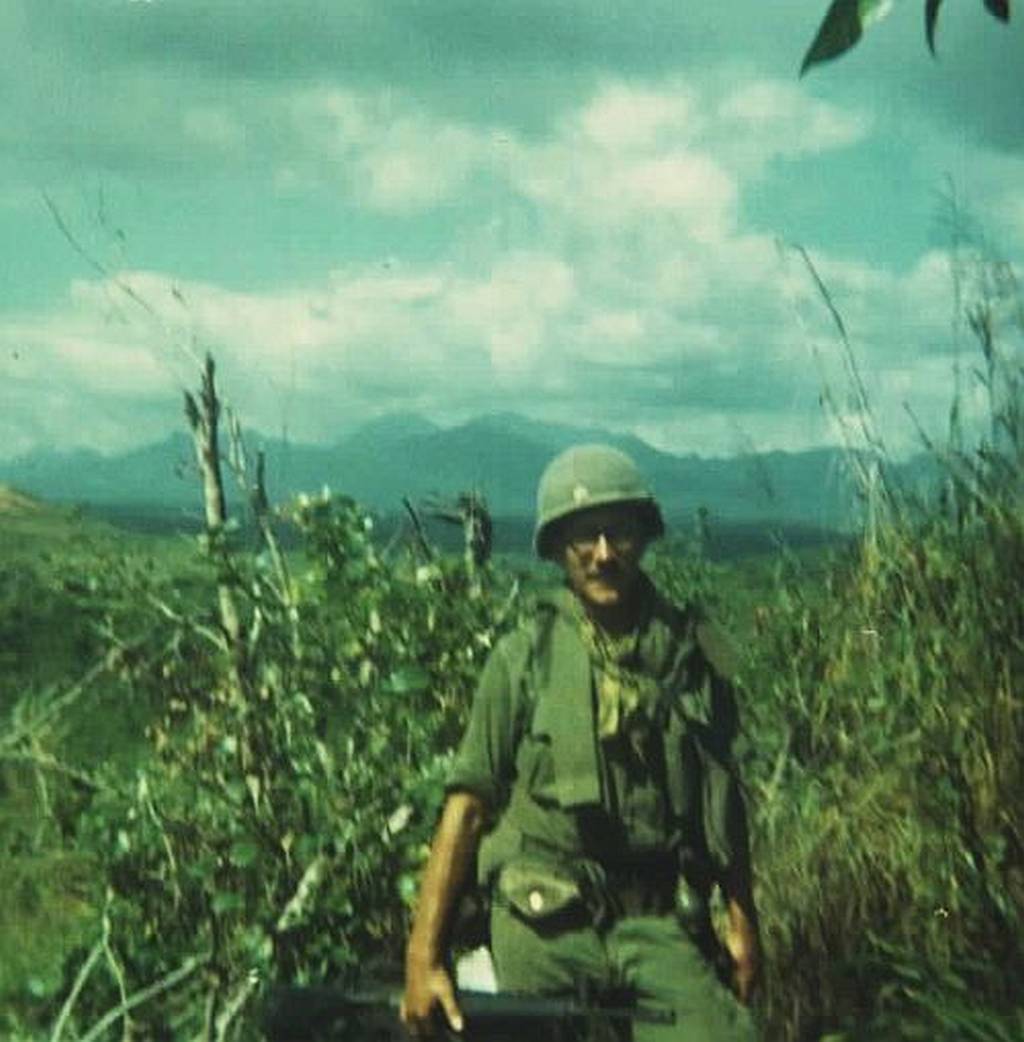 Sgt Tirva, Dec 67.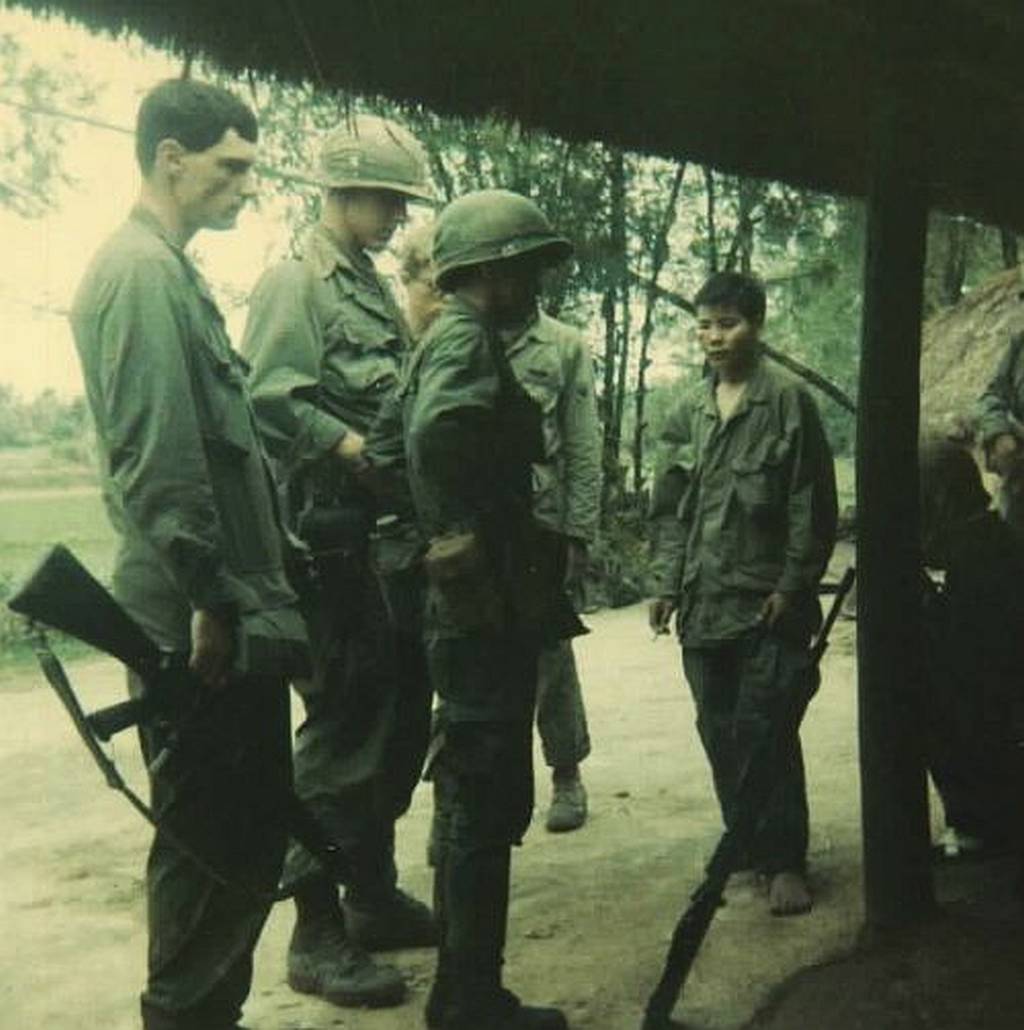 Interrogating prisoner using interpreter, Dec 67.
Walking into LZ Ross after 14 km's. March 68.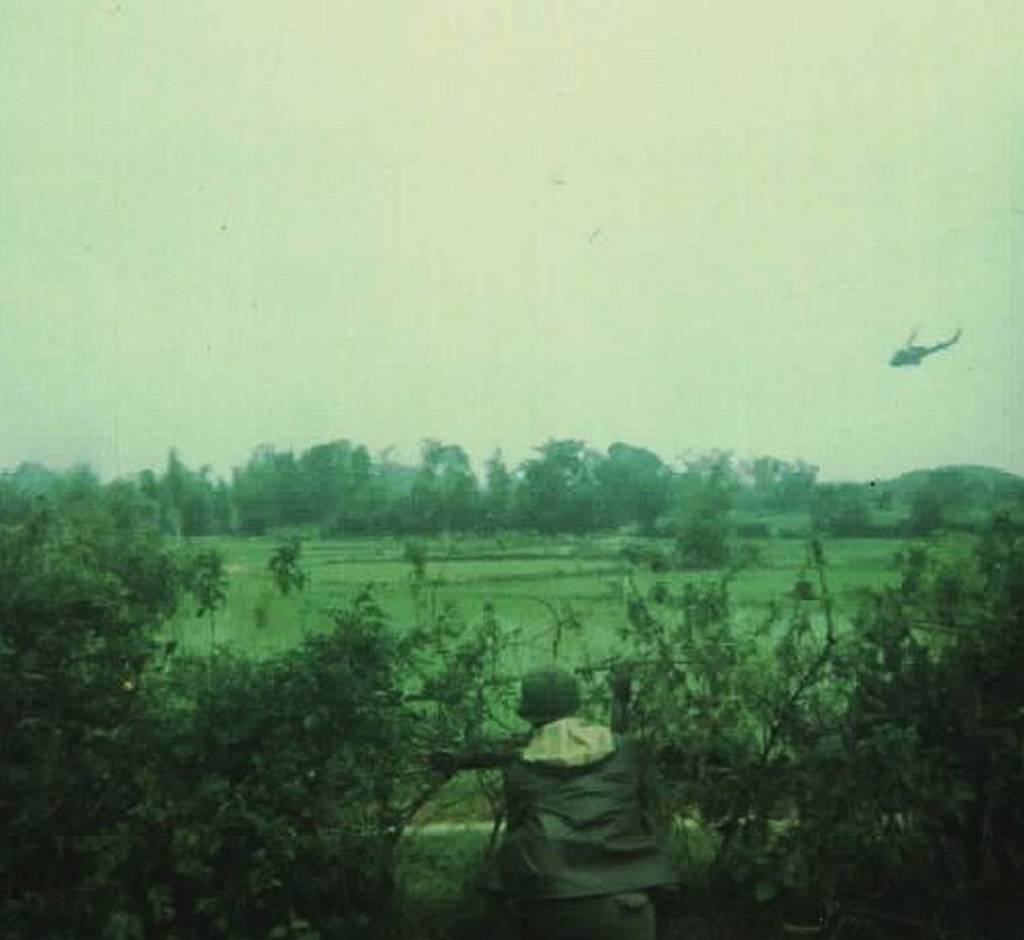 Ambush on day after Sgt Tirva got it. We got our revenge, killed 5 and captured 3 weapons. I remember this on a lot. The VC came across an open area on a dyke and we nailed them. Dec 67.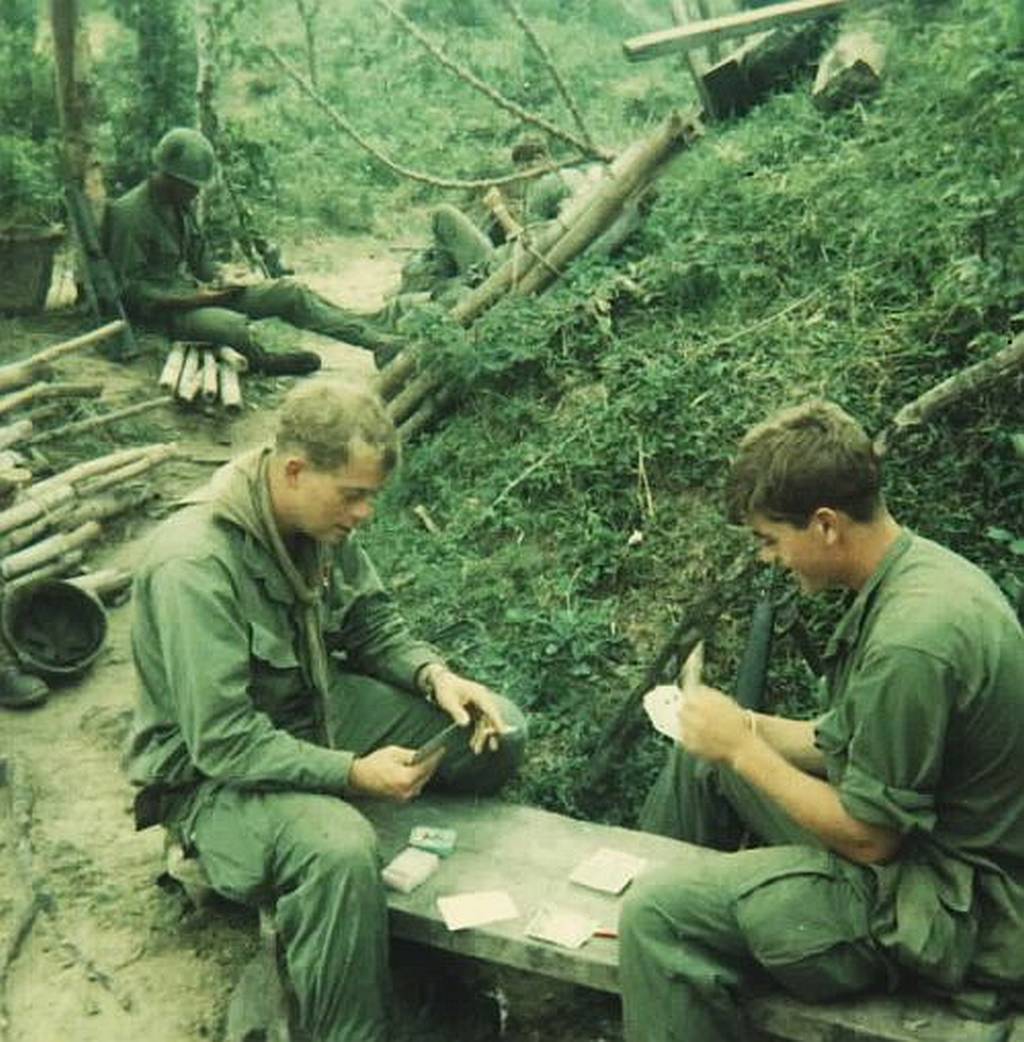 Medics lunch break, 26 Dec 67.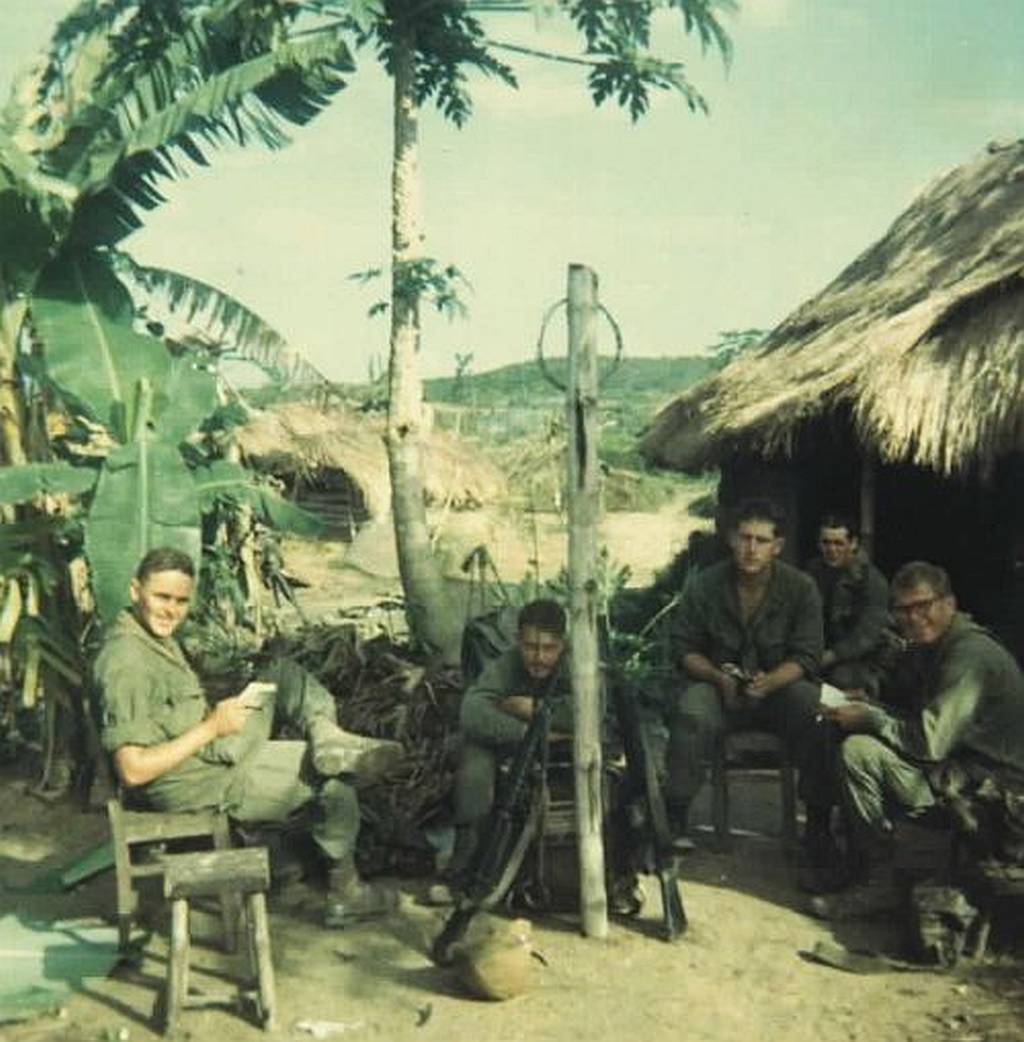 L-R Riley, Kunze RTO, Johnson FO, Wright machine gunner, Doc Weinke Medic, 26 Dec 67.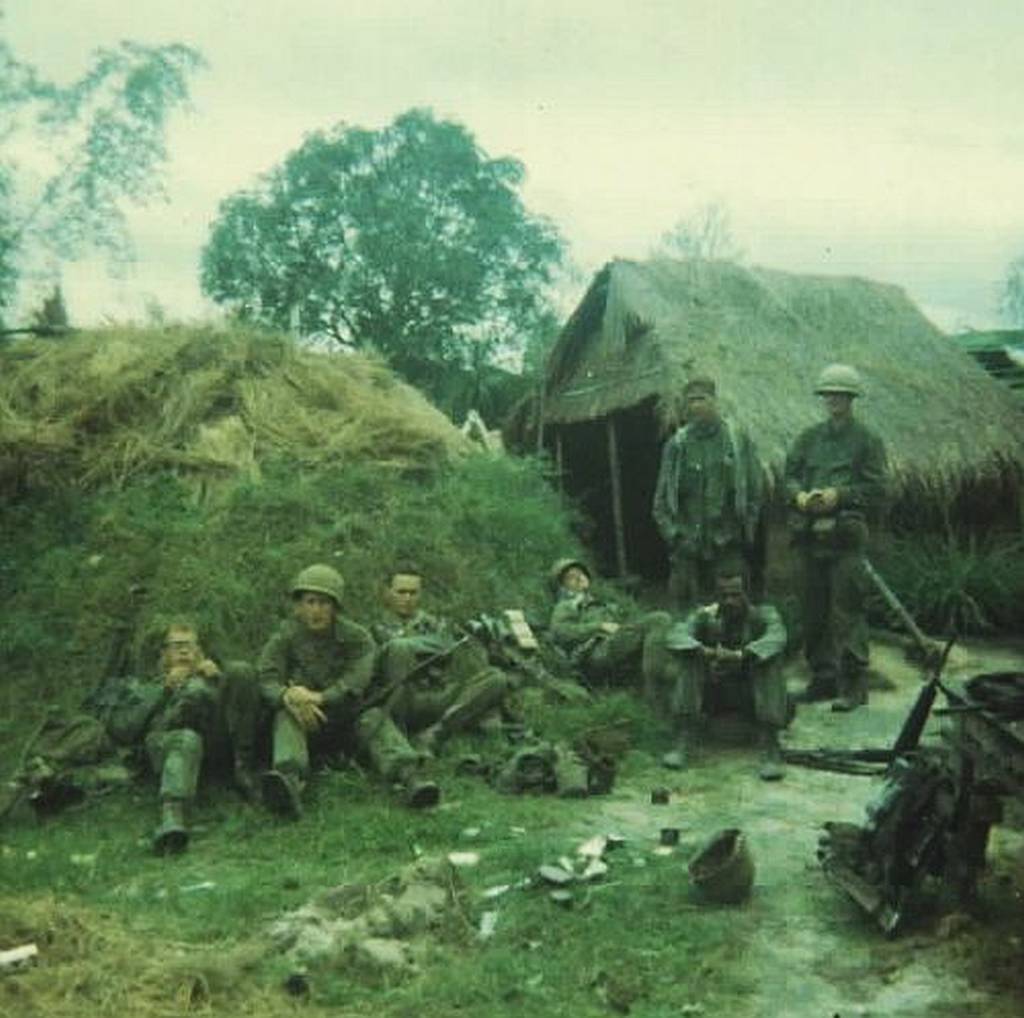 Day Sgt Tirva got hit. L-R Doc Weinke, Johnson FO, Sgt Riley. Kunze RTO, Woody, Minyard, RTO and Henderson RTO, Dec 67.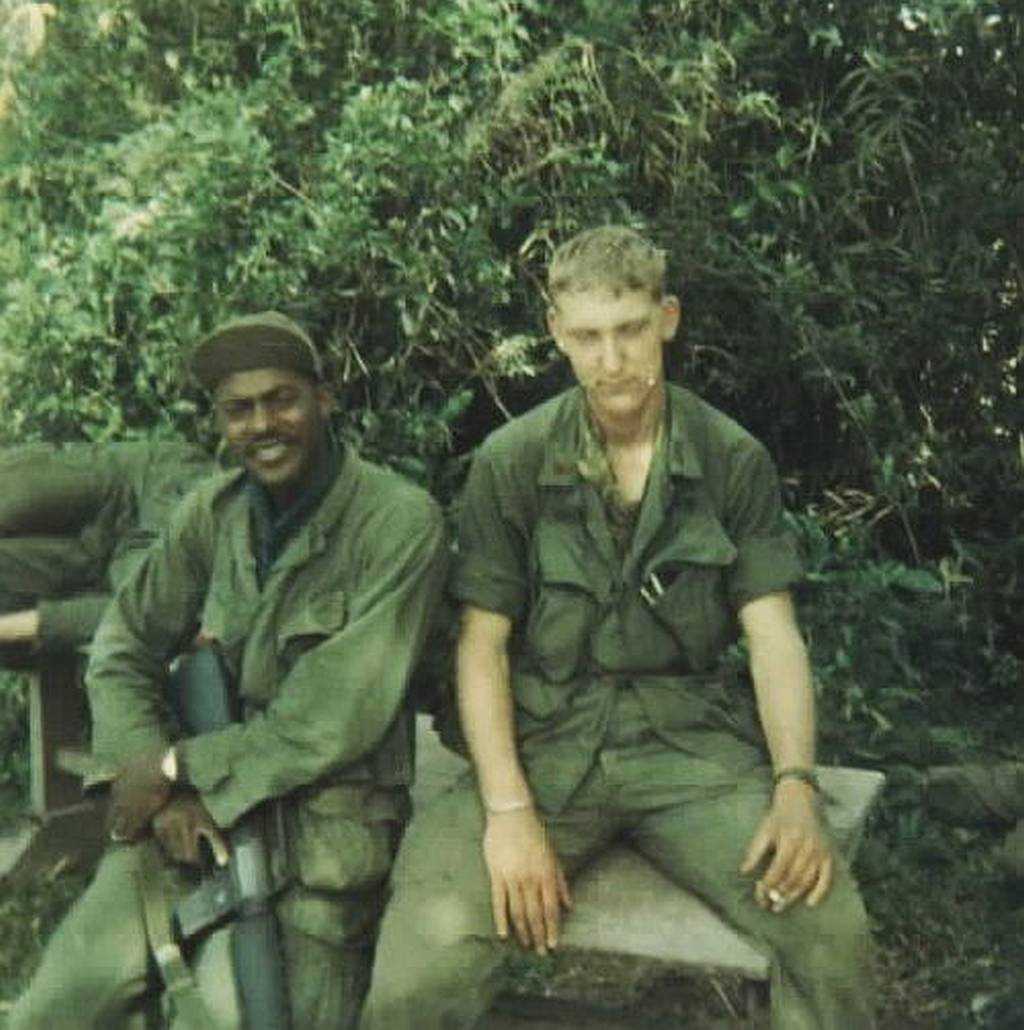 Woody (soul brother) and Spence. (looks like we're "high"), 26 Dec 67.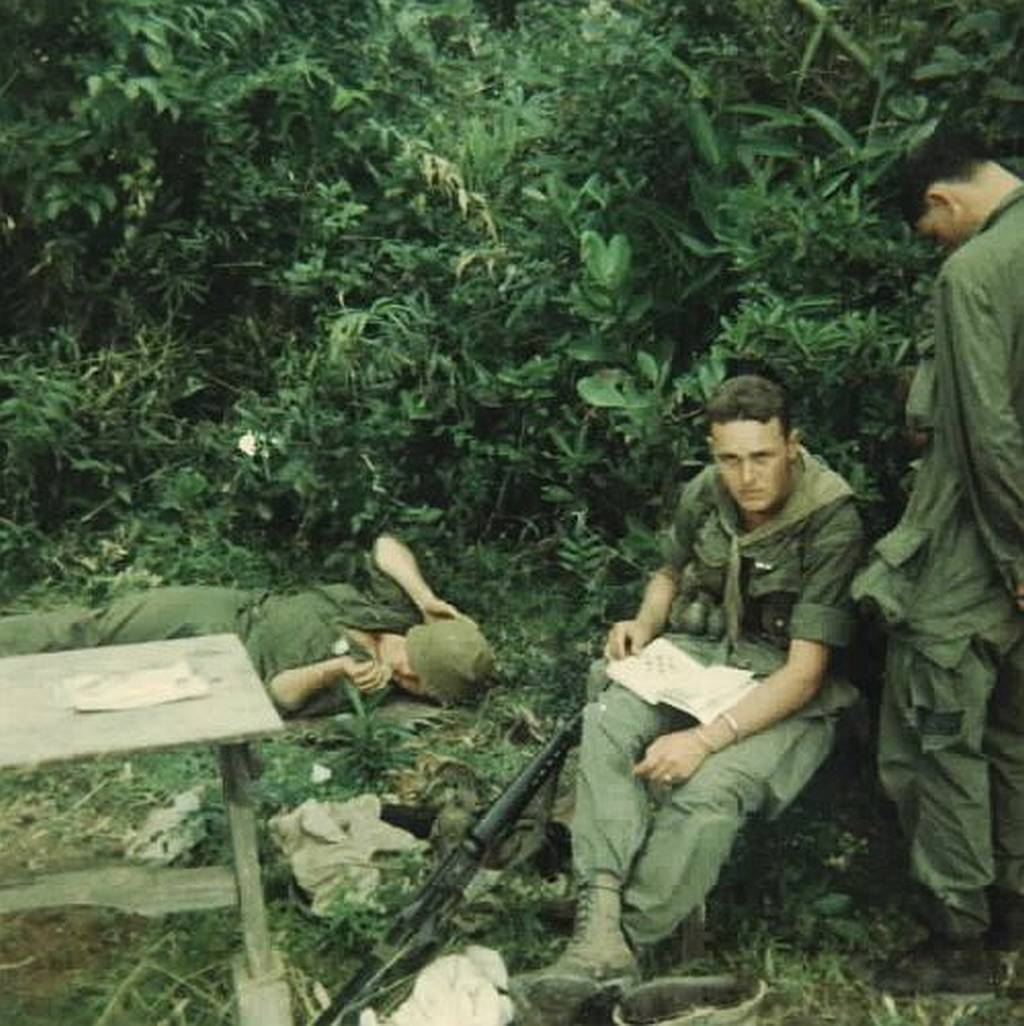 Johnson (sleeping), Riley and Henderson chow break, 26 Dec 67.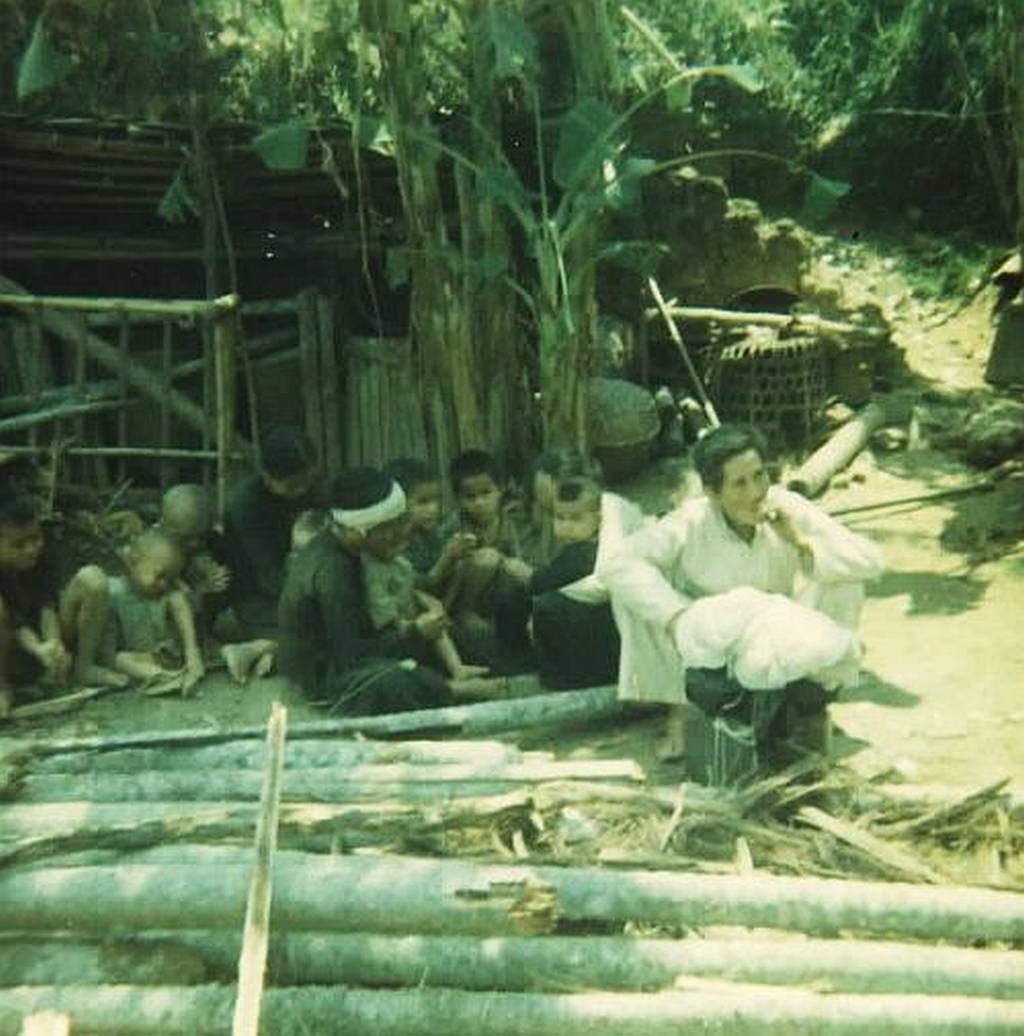 Assault on village after receiving heavy sniper fire. Found nothing but so-called "harmless civilians", March 68.
Bruce (Elmer) and Rich on point, Dec 67.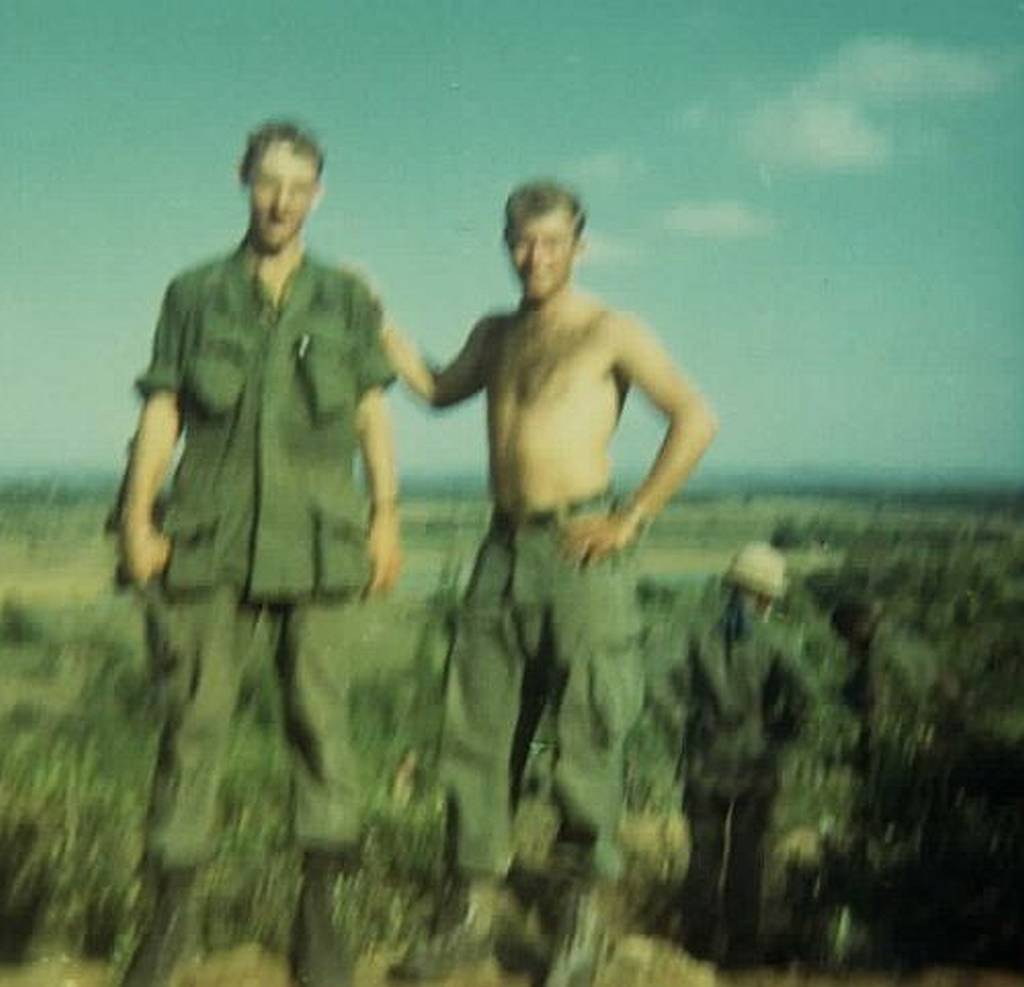 Spence and Doc Weinke, Dec 67.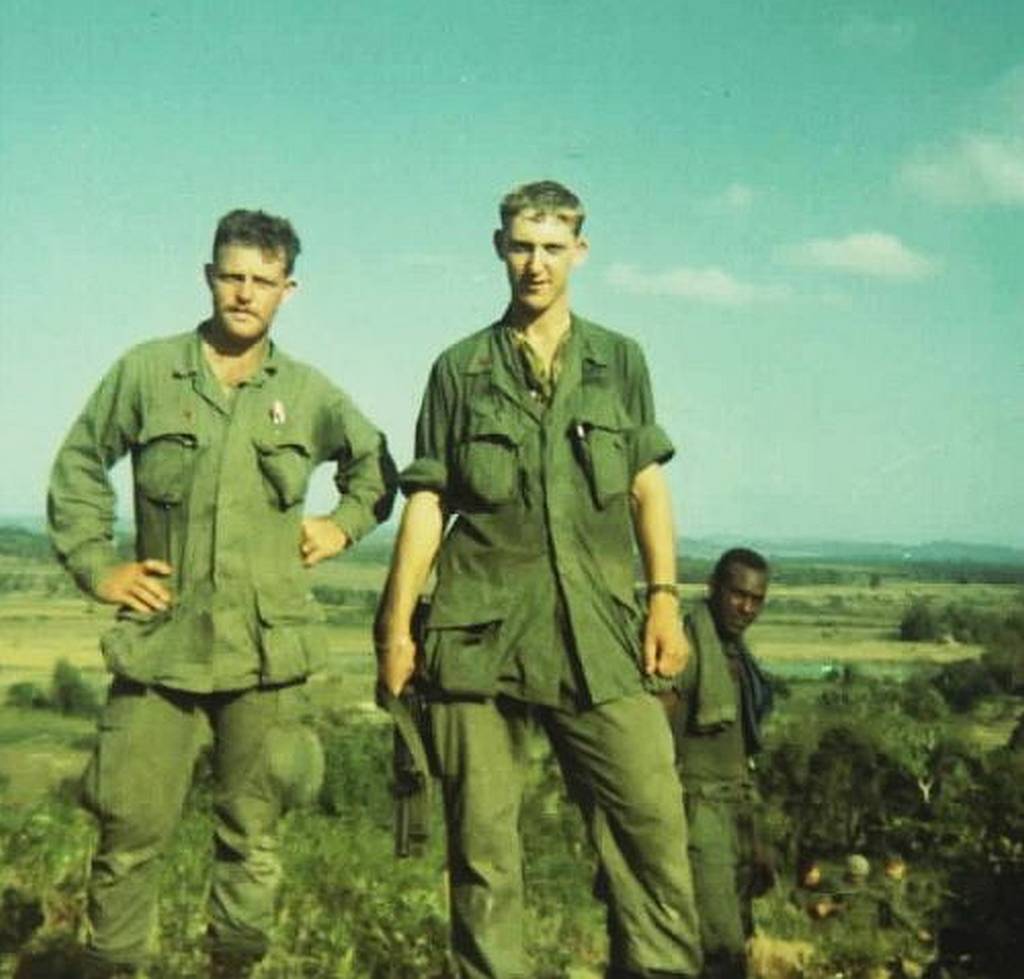 RTO and Sleihpny, Dec 67.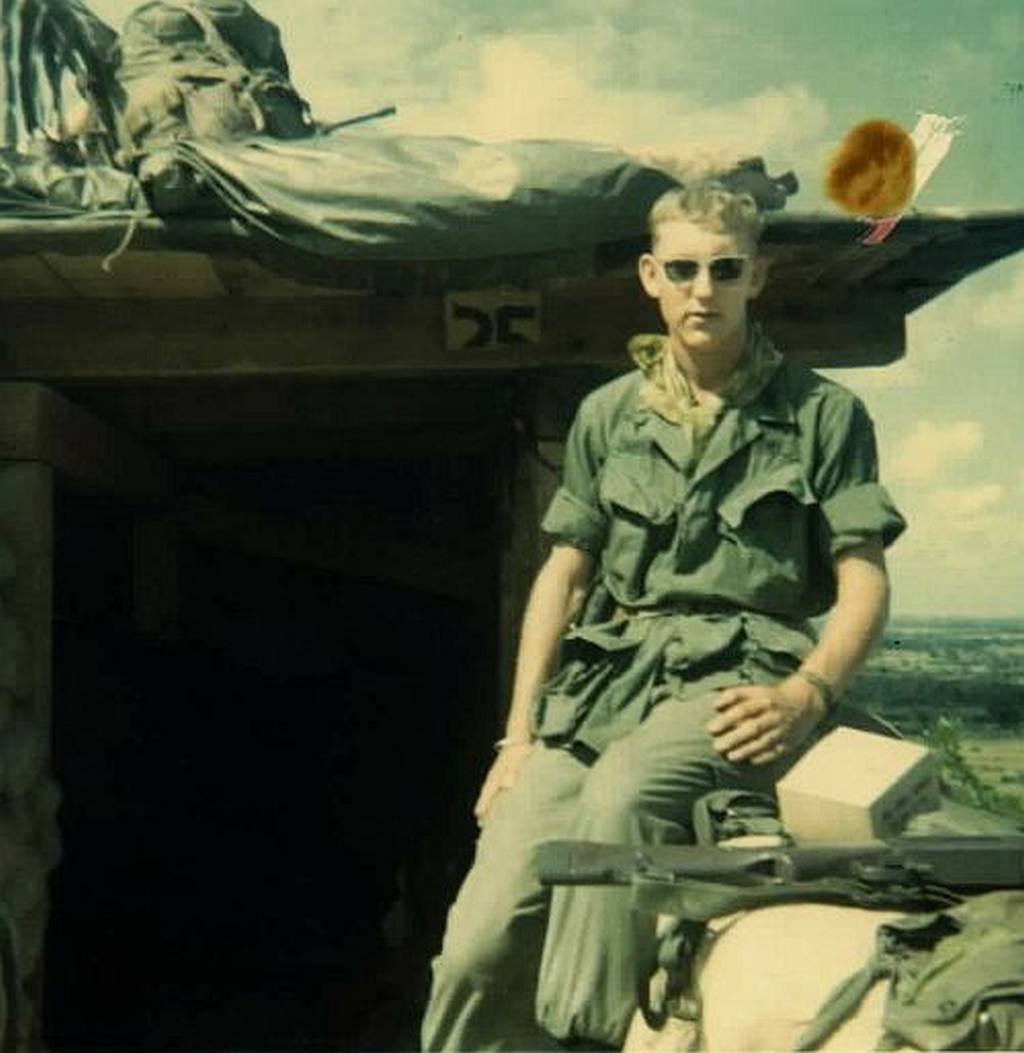 LZ Liz "And now the star of our show" (Spence), 21 Dec 67.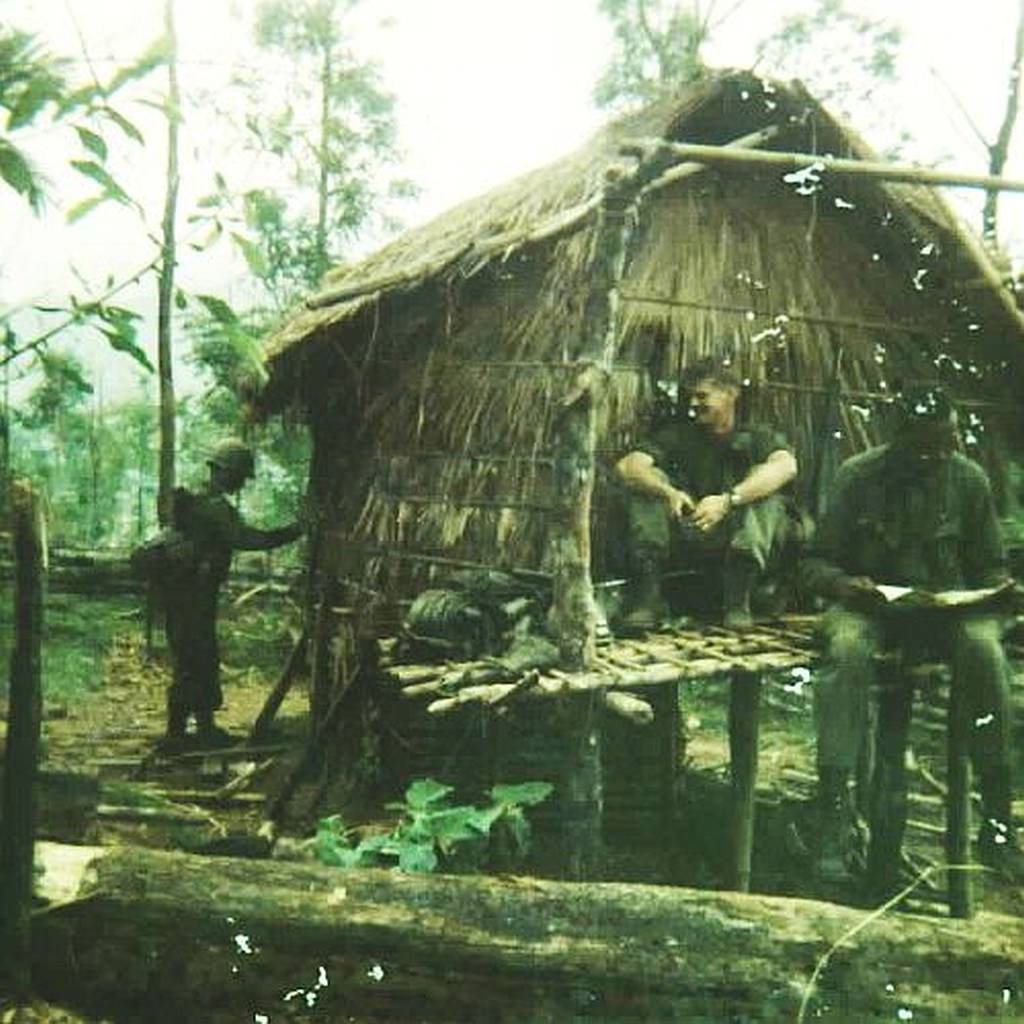 I think this is Miller and the "designated sniper". He used to carry an M-1 and could drop a water buffalo with one shot. Don't remember his name, he was a loner.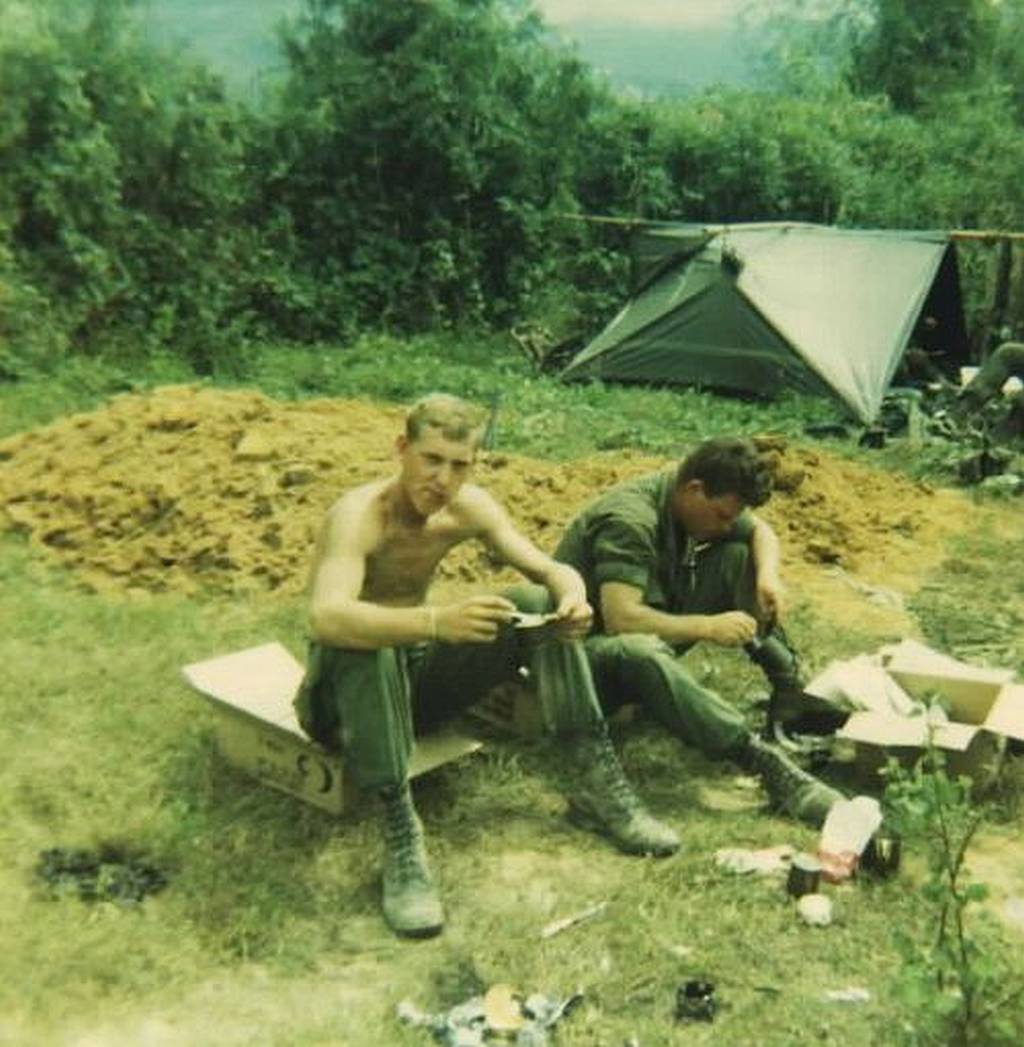 Me (Spence) and Kunzer RTO.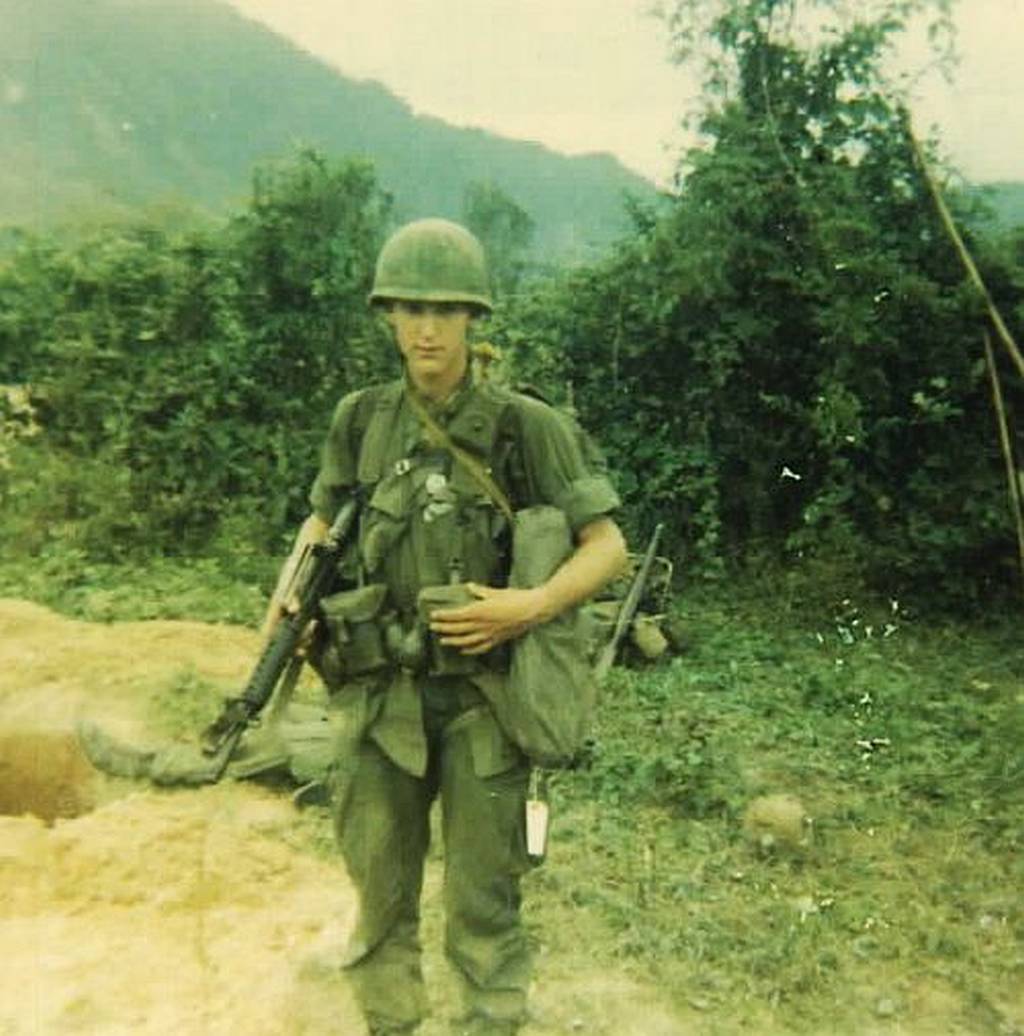 Lt Spence, ready for patrol.