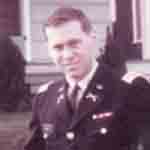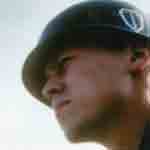 The 35th Infantry Regiment Association salutes our fallen brother, 1LT Steven Martin Gillmer, who died in the service of his country on June 3rd, 1968 in Kontum Province, Vietnam. The cause of death was listed as Small Arms/AW. At the time of his death Steven was 24 years of age. He was from Tacoma, Washington. Steven is honored on the Vietnam Veterans Memorial at Panel 61W, Line 23.

The decorations earned by 1LT Steven Martin Gillmer include: the Combat Infantryman Badge, the Bronze Star, the Purple Heart, the National Defense Service Medal, the Vietnam Service Medal, the Vietnam Campaign Medal and the Vietnam Cross of Gallantry with Palm Unit Citation.



---
Steven is buried in the Mt. View Cemetery in Tacoma. Space 8, Lot 66 Prayer Section.

(His ARCOM Citation)

Army Commendation Medal

To Second Lieutenant Steven M Gillmer for exceptionally meritorious service during the period 12 May 1967 to march 1968, while serving as an instructor in the Personnel Committee, Staff Group, Brigade and Battalion Operations Department, United States Army Infantry School, Fort Benning, GA. He distinguished himself through outstanding initiative imagination, foresight, and exemplary professional competence as an instructor in the revision, coordination, and presentation of over two hundred forty hours of personnel instruction presented to over eight thousand Officer Candidates, Reserve Corps Officer Candidates and Basic Infantry Officers at the Infantry School. In addition he assisted in the detailed review of programmed texts pertaining to personnel and unit administration. His outstanding instructional ability, exceptional platform technique, and comprehensive knowledge of subject material enabled him to achieve a superb degree of rapport with students and invariably resulted in the presentation of outstanding instruction. Of particular significance was the continually outstanding presentation of the three hour block of instruction of unit administration which resulted in numerous laudatory comments from both students and United States Army Infantry School faculty. Lieutenant Gillmer's outstanding performance of duty added significantly to increased student knowledge and reflects great credit upon himself and the United States Army.